African and Asian football fans special
0
Football fans corner, from a couple of continental tournaments taking place over the last few weeks.  The organisers of the Africa Cup of nations have come up with the idea of a fan from one of the sides getting involved in the post-match prize-giving.  Here is a Burkina Faso fan getting in on the action.
And that is quite a lot of paint on the Tunisian fan.
Enter Algeria.  And a giant inflatable hand,
Meanwhile, in Australia the Asian Cup has just finished; won by the team who had fans dressed up … as Mexicans.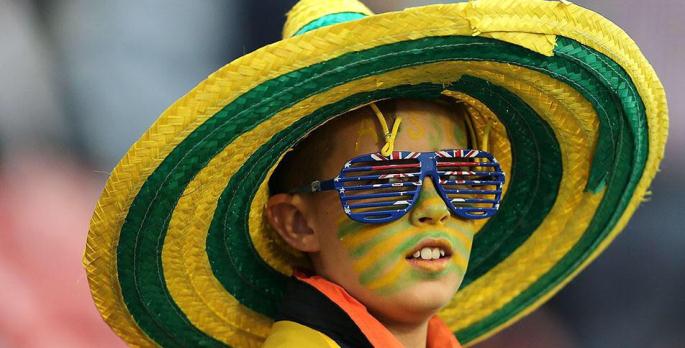 The best moments, however, came from the Iraqis; both on and off the pitch.
Although not so much for the UAE.