Sporting Pics of the week :- 6 June
0
by Sportsfreak
in Uncategorized
— 6 Jun, 2014
The World Cup is almost here, and they're working day and night in the Pakistan factories to make sure everything will be ready.
Don't worry about Lionel Messi though; he's got his boots sorted.
Last week this blog looked at the weirdness of the Brazilian medicals. This week they're relaxing by doing bunny ears and re-enacting a Nirvana album cover; Neymar diving and all. Bit worried about this Brazil build-up.
What on earth has happened to cricket pitches in Jamaica; once at the heart of fiery fast bowling. Here's what the New Zealand team had to play on during the week.
It's got so silly they had to move the pitch from the dust bowl on the right to the shiny mud on the left. The Bangladesh of the Caribbean.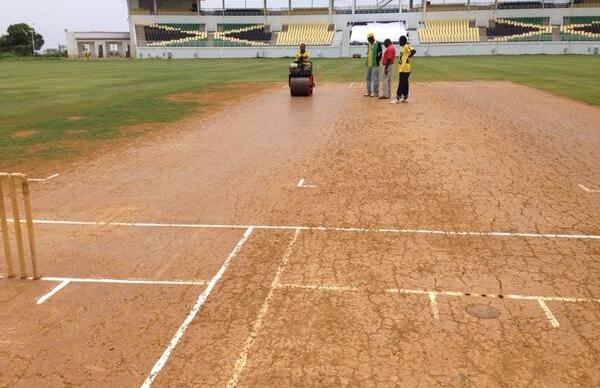 A couple of weeks ago there was a young girl leading the Giro d'Italia. This week it's an alien.
The U20 Rugby World Cup has started in New Zealand. Here is England's Biyi Alo having to put up with North Harbour Stadium.