Sporting pictures of the week :- 26 December
0
This week over a million Americans received a drone as a Xmas present.  They are everywhere, but one made a good try of taking out Marcel Hirscher at the skiing World Cup in Italy during the week.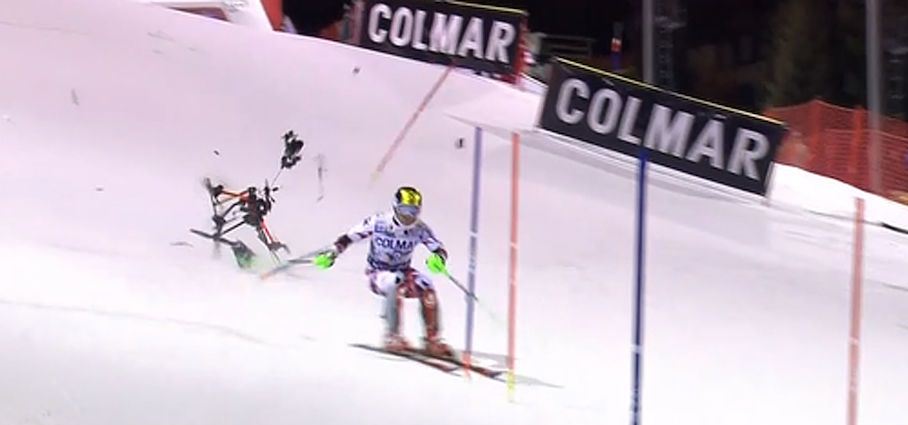 From the same competition, this is not a drone strike but refractioned light creating an illusion of an exploding gate behind Ivica Kostelic.
Chelsea fans are angry.  Really angry.  And they are blaming the players; so much so that they haven't got the time to spell their names properly.
CSKA Sofia fans getting into the theme of the week. There is no Stromtrooper scarier than a Bulgarian Stormtrooper.
Watford FC's Harry the Mascot is a favourite of this feature.  Here he is getting in on a goal celebration.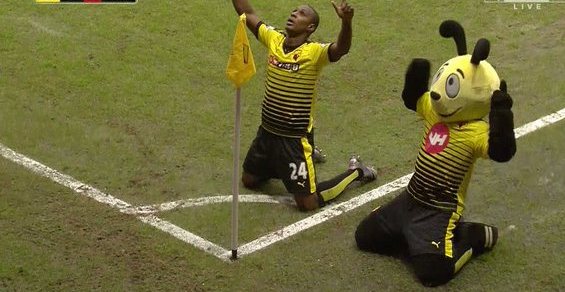 Kite surfing in north-eastern Germany.
Cricket Monopoly; the perfect Xmas gift.  Except when you look closely you can see there is a fair amount of Australian trolling going on.  Nice to see Jade Stadium get a mention though.
Most people will tell you this is from 101 years ago yesterday.  A game of football taking place somewhere in Belgium.  But not so; it is from 100 years ago yesterday in Greece; a photo of Officers and men of 26th Divisional Ammunition Train.  Thanks to Andrew for the correction (give him a follow)