Sporting Pictures Special
0
by Sportsfreak
in Uncategorized
— 6 Jul, 2014
Special World Cup Quarter Finals weekend edition of pictures of the week.
The weekend started off with FIFA trolling the France; well one of them anyway.
Meet the new Brazil.

David Luiz scored one fantastic goal from a free kick, but spent the rest of the time hacking James Rodriguez to pieces. He's a complex one though; after the match finished he got the crowd to give James / Hamez a standing ovations. A conscience can work in strange ways.

Brazil may have played some dire football, what is there not to love about their Watermelon Man Fan.

He probably gets a bit tired by the end of the match, but this Dutch fan comes prepared.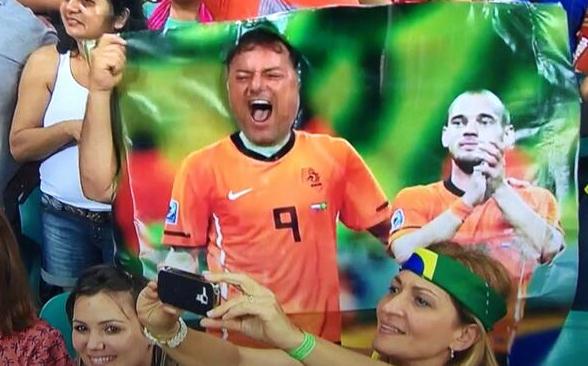 You're a kid, and you get the job of being a mascot. That's cool enough as it is, and then in walks Messi…..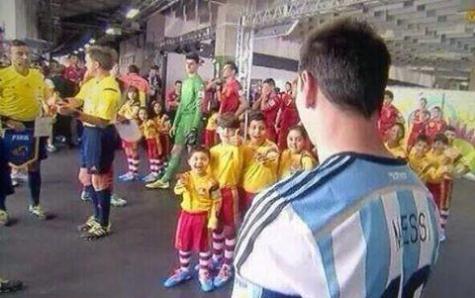 Here is something you don't see a lot of. A keeper being subbed off, and the all those Cruel World jokes rolled into play.