Canterbury Cricket: So Wide of off Stump it Isn't Funny
0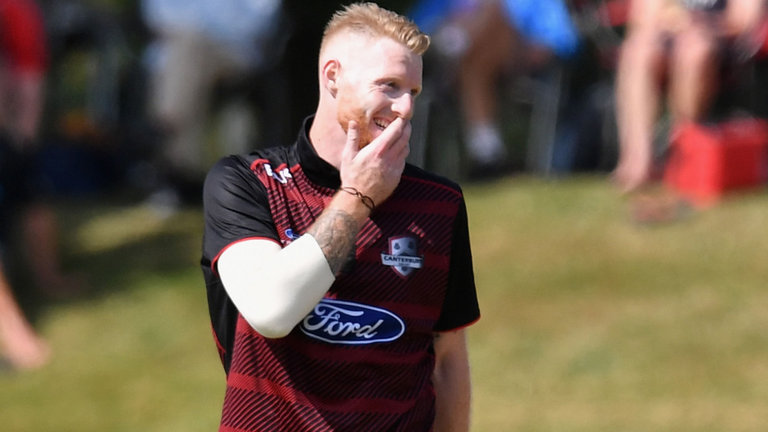 By The Spotter
(*The following was written last Friday. I'd originally thought it may go up on another platform. That is why it is quite late in the piece).
If 'integrity' were a chilling blast hitting them straight in the face from the Antarctic, it appears Canterbury Cricket still wouldn't recognise what it was.
What other analogy is there to describe the stunning hypocrisy of that organisation in their decision to let Ben Stokes represent them? The fact is that Stokes was arrested and detained by the Avon and Somerset police in England for an alleged violent assault that could have turned deadly. 'Alleged'? A very much clear-all term for any vested parties, isn't it? Certainly a very convenient word and ace up the sleeve if Canterbury Cricket and their CEO, Jez Curwin want to keep the moral wolves at bay. The only problem Jez, is that we all know the whole arrangement is an absolute crock and a sellout.
Stokes hasn't gone to court yet? So what? We saw a dead ringer for him in a damning video punch a man to the ground who was backing off. It appears there was a noble cause for doing so, but since when did clocking someone outright come with a range of caveats? Is it one rule for the commoners, another for the elite? The assault victim sustained a fractured eye socket, by the way. And oh yes, how about the time butter-wouldn't-melt Ben mocked a person with a disability? Hey, way to go Stokesy. Just one of the lads.
Back to the stunning hypocrisy. At the heart of this is a statement of around a week ago, publicly released by Canterbury Cricket in the wake of the guilty plea and upcoming sentencing of their contracted player Ken McClure, for an assault which took place at Hanmer Springs, in September this year. The conclusion to that statement was as follows: 'CANTERBURY CRICKET IS COMMITTED TO BUILDING STRONG, HEALTHY COMMUNITIES AND HAS NO TOLERANCE FOR THIS SORT OF BEHAVIOUR'.
Very explicit. No room for much manoeuvring in that message. However, Curwin and his staff of course know about the video outside the bar in Bristol and what happened. The point is Canterbury Cricket are taking their sponsors and us for absolute idiots. Do they seriously expect us to swallow allowing Stokes to represent them in light of that statement? And all because those who enforce the law back in England are fudging around with the incident- no doubt will soon be on a plane to Oz representing England in the Ashes. You were born yesterday if you think Stokes suddenly decided to come and visit his parents for Christmas. Much more likely an arrangement was struck to delay court proceedings until after the New Year. Just watch and wait.
Funnily enough, I am nearly alright with Stokes plying his trade for another association here. But not Canterbury Cricket, because they crafted their moral carpet in the wake of Ken McClure and now they want to pull it out from under everyone with no questions asked. It does not matter that Ben Stokes has not yet been formally charged. Jez Curwin knows the real truth. He is just very conveniently not facing up to it. I have nothing but contempt in spades for him and his organisation's duplicity after putting out the statement in question, as above. No matter whether it was directed at an already guilty party or not. The fact is that it is a statement representative of the association as a whole. But it turns out it was never worth the paper it was written on. They may as well have used it as bog roll in the bathroom of their head office.
And really, that is just professional sport all over in general nowadays. A morally bankrupt and seemingly corrupt wasteland. But I'll still keep watching most things because I'm a sports nut first and foremost. And because how on earth can one little guy make a difference when disingenuousness and bullshit is basically a global sporting administrative phenomenon?
-Paul Montague: talltree@xtra.co.nz