The hole they've dug at Augusta
2
The Masters is back; the self-proclaimed most prestigious golf tournament in the world, complete with its painted flowers and dye in the lakes.
But, once again, the focus has been off the course, and the stubbornness of the committee; specifically the men only rule when it comes to membership.
It is a tradition, and Augusta has a lot of those, that the CEO of major sponsor IBM is offered club membership. A cushy arrangement all round except for this year the CEO happens to go by the name Victoria Rometty.  And, despite the fact that like 95% of USA corporate CEOs, she is an avid golfer the invitation is yet to come.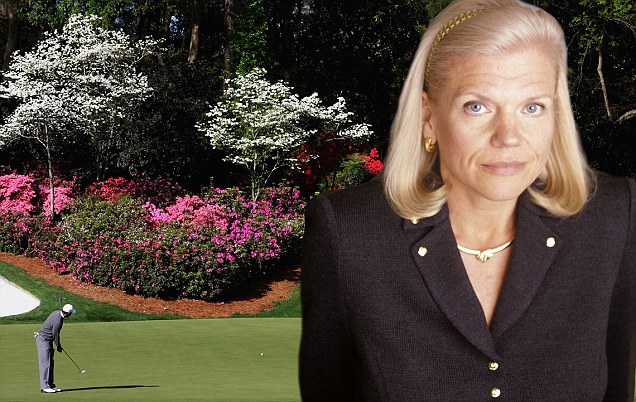 And there's the problem for Augusta.  On one hand they doggedly cling to their well crafted traditions by pointing out they are a private club.  But once a year they run a 21st century international sporting event with all the associated trappings.  And here, the two have collided.
All this for an organisation that stated during the week that one of their goals was to spread the sport.
Even Obama has jumped in on this saying the rule must change.  Although quite what the committee will make of interference from a man who himself would not have been able to be a member himself until he was in his thirties is debatable.
It is not easy for IBM either.  This is a snub; suddenly their sponsorship and endorsement of this show is deemed to be less than it was last year.  But they can hardly go public insisting their CEO receives a perk like this.  But what will be interesting is when their next male CEO comes along, will he accept his membership offer if the hand is never held out to Rometty?
The real interest over Easter will be whether this range of pressure becomes intolerable.
As it happened, the only hiccup on the first day came when the score card for Luke Donald was difficult to read after it had been faxed through.  That's right they still use fax machines.
If only IBM had flicked them through a few handheld devices.