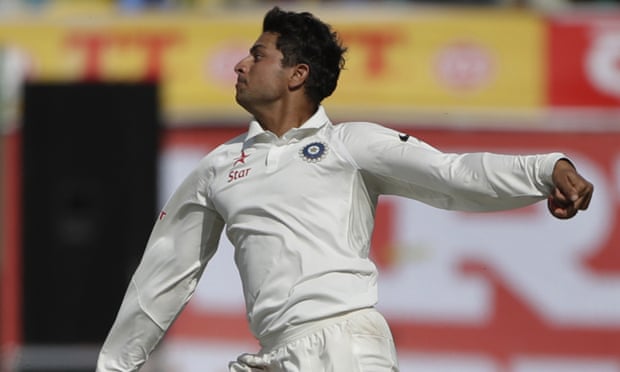 Kuldeep Yadav, the left arm wrist spinner who's been bemusing NZ batsmen for the last week is actually, checks notes, is Indian.
But, even in 2019 there have been references to him as a Chinaman.
Left-arm wrist spinners are rare, so this topic doesn't come up that often, but it's really time to move on.
The term joined the cricket vernacular after a Test between England and West Indies at Old Trafford in 1933, when Ellis "Puss" Achong, a left-arm finger-spinner (orthodox) and the first Test cricketer of Chinese ancestry, dismissed English batsman Walter Robins with wrist-spin.
According to legend, as Robins walked back to the pavilion, he said ,"Fancy being done by a bloody Chinaman". It has stuck ever since.
If ever there was a tale of British condescending colonialism that was it. H Everything about it is patronising. Although Sir Garry Sobers turned his talents to it later in his career, he always said he was uncomfortable with the term.
For some reason it caught on.  Perhaps it is due to the rarity of this type of bowler, although there has never been a lot of clarity is to what it actually mean, in a cricketing sense.
Is it a left-arm wrist spinner, is it a left arm wrist-spinner with a googly, or is it just some casual weird racism thrown out there?  The fact the term never really found a home said a bit too.
It's time to ditch the term, and that includes Cricinfo, some in the NZ SKY commentary team, and even Radio Sport.
BTW, Yadav is annoyingly good too.