NFL Match-up of the week with Hamish Girvan
0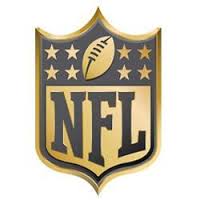 How not to make your NFL debut…
With Week 1 of the NFL in the books let's look at this week's key match up

Seattle Seahawks at Green Bay Packers (Monday PM NZ time)
A mouth-watering rematch of last season's NFC Conference final brings a Seattle team, with an overtime loss last week to division rivals the St Louis Rams, against Green Bay that own the Chicago Bears with yet another win against them in the opening game of the season.
Seattle made a bad call against the Rams last week to lose in OT with a run call instead of maybe a pass – the total opposite of the call made in last season's Superbowl final minute. They will come into the game felling some pressure as their other three NFC West divisional rivals all won their season openers. Running back beast Marshawn Lynch was shut down slightly last week and will be looking to go beast mode here. Their star quarterback Russell Wilson signed a mega long term contract in the off season so there will be pressure on him to perform this season – sometimes when a player knows that they are financially comfortable their form can dip.
Green Bay at home are a formidable force. Only nine players in their current squad have played for other NFL teams – the rest are all "homegrown" so to speak – they do not know anything else then the Packers way. Quarterback Aaron Rogers is possibly the best in the league and even though he has lost his main passing target in Jordy Nelson to a season long injury he still manages to find others to throw to – last week it was Receiver James Jones.
Seattle, after a Superbowl title in 2014 and a runner up last season, may now be on that cycle of decline – Green Bay should take one this in their home opener.
Give Hamish a follow.