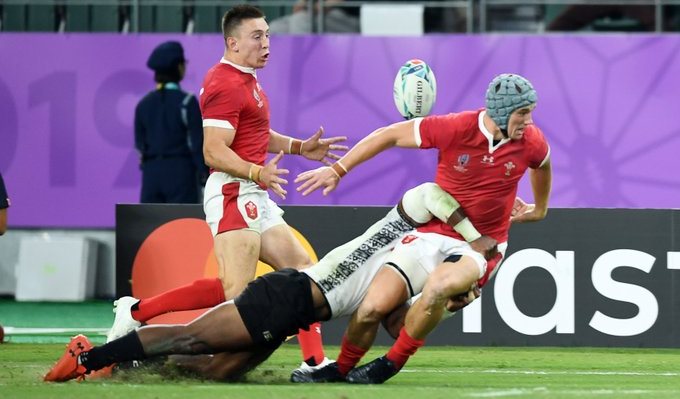 By Harbour Heather
This Rugby World Cup goes forever, right? It's spanning three separate months.
There are commercial benefits to longer tournaments for sure – Olympics and Cricket World Cups are other events that just keep on giving. Having the stronger sides like the All Blacks playing mostly prime time weekend games brings more viewers, more viewers brings in more money for the tournament, for sponsors, for broadcasters. So it's unlikely to change, because money talks more than anything else.
There are many more educated rugby souls than I, so the following is posited through the eyes of just a little more than a casual observer who would appreciate a shorter tournament.
Mike Blair, Scotland's Assistant Coach, is the opposite, calling for a longer World Cup in order to avoid player burnout and give teams adequate chance to prepare. He also wants larger playing groups, because 10% of a nation's population isn't enough, apparently.
A few teams face short turnarounds in this World Cup, at both ends of the strength spectrum. For minnow sides, they're already under the pump, facing the might of the All Blacks or South Africa or England. They'd be battered and bruised, mentally and physically, and then have to get up again quickly for another match. Generally, they're used as the weekday filler, serving to remind people that the tournament still exists until the more exciting weekend games roll around.
There were ten days between the All Blacks' first game and their second. For what? That's more than enough time to recover, chill out and prepare for whoever their second opponent would be, especially when it's a side like Canada, and especially when the playing group is largely different.
Could the onus of shorter turnarounds sit with the more established teams? They're better resourced in many ways. The talent across the squad is more proportionate, meaning the load can be spread more evenly. The support staff will be better resourced, financially and in personnel, all the better to assist with recovery and preparation. And even the ABs Third XV could probably beat Namibia only a few days after the same squad faced Canada.
And yeah, I'm not stupid enough to think that this would ever actually happen. Teams want to rest their players to secure longevity throughout the tournament, and I'm sceptical enough to think that the better sides with longer breaks between games are those who will be going deep in the tournament, benefiting nicely from more down days during pool play.
At the same time, teams want to score as many points as possible to give them the best standing in their pool. Powerhouse teams being given shorter turnarounds and minnow teams given a few more days between games in order to be better prepared to face them is just not how World Cups work.
For this casual fan, the format of the tournament has resulted in a general disengagement in pool play. How can World Rugby go about condensing the tournament in a way which doesn't impact commercial outcomes and also makes for a better fan engagement experience?
Follow Heather on Twitter