Sporting Pics of the week: September 6
1
From the Next Instalment in the Series Department.  Remember when the Tibetan monks turned up at Lords carrying bananas.  That was cool and random, and so is this week's appearance of Masai Mara warriors at the same venue.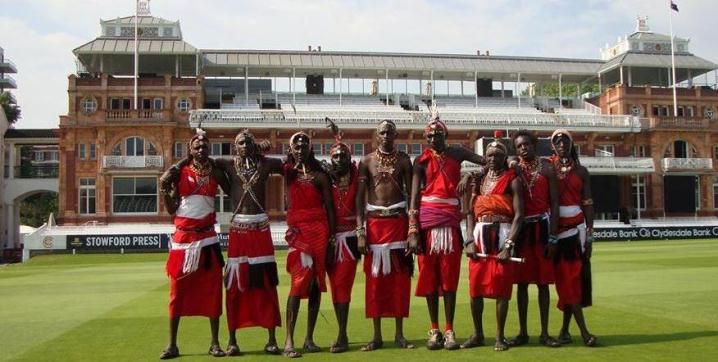 The Ranfurly Shield.  The romance of grass roots rugby.  And nothing symbolises New Zealand provinces quite like the absence of an airbridge and a wet tarmac.
Meanwhile, Dunedin took the loss of the shield after a nine day tenure 56 years coming with good humour.  Bless.
A young Everton fan; complete with proud Mum.
At last we know what Gareth Bale looks like when he's topless.  Welcome to Madrid Welsh shy boy.