Sporting Pictures of the week :- 10 October
0
Two middle-aged men having a push-push in the posh part of London.  The guy on the right won the psychological war, if not the tiff.
Meanwhile, at Newcastle it's starting to look a bit grim for Alan Pardew.
Mad dogs and Sevillians….  The shade is there for a reason.
Not quite so hot at Wembley this morning.  And San Marino is not a huge crowd puller, so it gives a chance for different types of spectators to pay a visit.
Roy Keane put out an auto-biography during the week.  That's good because he should be able to find time to shave now.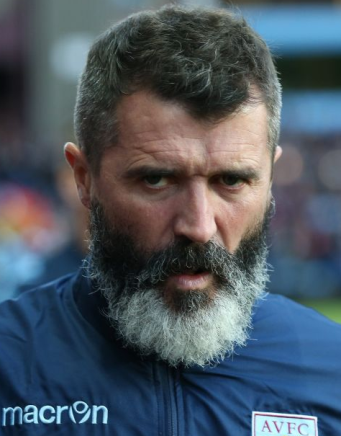 Sam Burgess is tough, photogenic, brave, and a more than a  little bit stupid.  He won the NRL Grand Final and he can't remember a thing about it.
Roger Federer catches up with his idol, former basketballer Yao Ming.  No photoshopping involved.
NHL.  Canuks v Flames.  What on earth is this fan trying be?
Some people think the Tron is a city of no beauty.  Not so.
This column loves team mascots and Heartland rugby.  So here's a nice merging of the two.  Whanganui's team mascot is dressed up as a …. Butcher.