Sporting Pictures of the Week :- 20 February
0
The Cricket World Cup has started; with a double dose of Rhythm & Swing.
As you would expect, the fans have been impressive, and it was good to be reminded of the Bangladeshi Tiger Guy.
There is always something about Pakistan.
Time for a bit of trippy fisheye action.  Sulieman Benn warming up in Nelson.
This is a lot of culture overlap in one photo.  England's captain, Irishman Eoin Morgan / Rogers, at a powhiri in Wellington during the week.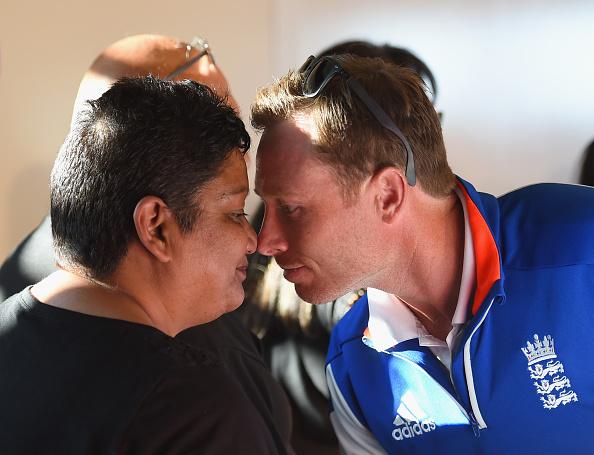 Some of the official signage and coverage has been patchy.  OK, New Zealand can get a bit cold at times, but really?
And is this the most meaningless stat of all time?
Then there is the Hutt Valley.  Bless.
The Hallberg Supreme Awaard trophy.  A troll engraved the 2010 edition.
From the archives.  University of Texas sprint team.  Iconic camp.
It has been a while since there's been a Warne selfie.  We welcome him to New Zealand.