Sporting Pictures of the week :- 25 July
0
Hakas at an event not involving the All Blacks or a First XV are always a talking point.  On one hand this looks wrong, on the other it is at a promotional event.
Once the game started it was all business though.
Beforehand, West Ham did the charm offensive stuff really well.  Like giving out Hammers beanies to kids that turned up to watch training.  Smart long term move, but think of the parents.
What wold Sir JK and Big Sam have been talking about?  "I agree JK, it's important to have massive forwards".  They certainly weren't comparing jackets.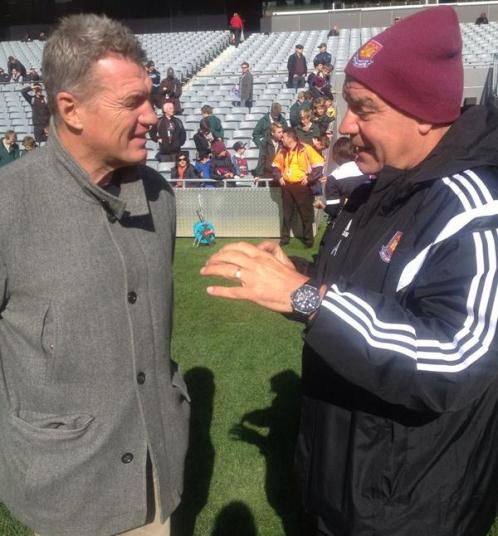 The only known photo of Andy Carroll on tour.  He is the guy holding the pen.
The Commonwealth Games.  Brought to you by cup cakes.
…and Scottish Terriers.
Football kit time.  Second division Spanish side Cultural Leonesa have decided that it would be a good idea to try this.  There must be a Fawlty Towers reference somewhere in there.

It has been a while since Warnie has been on here.  At least this one is non X-rated, but it is still a bit odd.  Here he is donating an old plaster cast to Lords museum.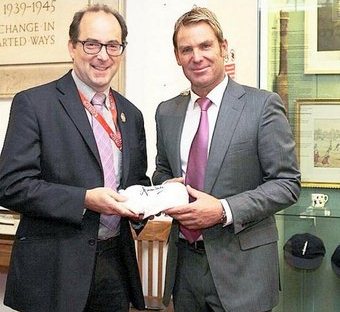 Thanks to Dan and Cameron for the help