Thursday Night Football coming to Amazon Prime Video in NZ
0
The landscape keeps on changing.
NFL fans throughout New Zealand will come together to cheer for their favourite NFL teams this season, watching games across a wide range of locations and devices.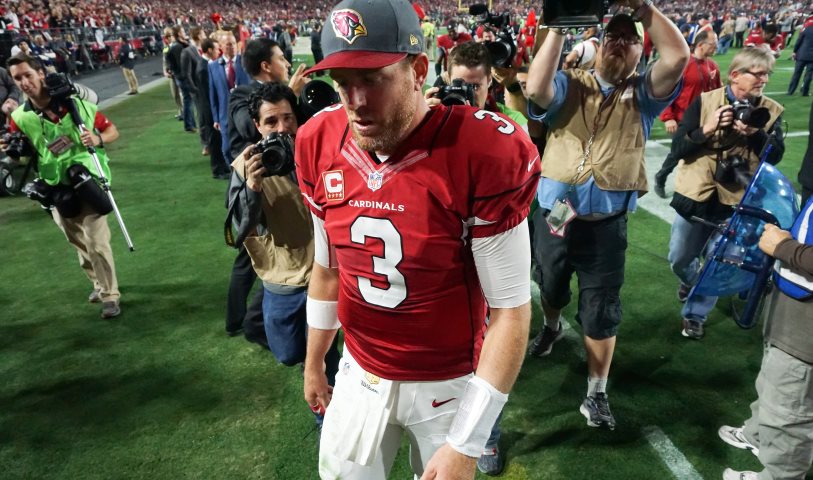 But life is about to get even better for New Zealand's NFL fans — because Thursday Night Football on Amazon Prime Video is almost here. The first game will be streamed live on Amazon Prime Video on 29 September (Week 4: Bears vs. Packers), and each Thursday Night game thereafter will be available to livestream, with the exception of 3 November and 25 November.  This includes the Christmas Day matchup between Pittsburgh and Houston.
As Amazon Prime Video members gear up for the games, here's how to watch:
Download the Amazon Prime Video app for Android and iOS phones and tablets, popular LG and Samsung Smart TVs, Android TV by Sony or Sony PlayStation
Open the Amazon Prime Video app, click on the banner at the top of the screen and then click the "watch live" green button
Members can also watch directly at PrimeVideo.com and click the TNF banner; click the "watch live" green button
Amazon Prime Video members can start streaming every kick-off at 1:25am NZDT each Friday to catch the complete game live, as playback will not be available.  Members will also be able to enjoy each Thursday Night game in a variety of languages, as Amazon Prime Video is producing live audio tracks for non-English speaking viewers (and even those who speak English but may not be familiar with football).
Two commentators – one play-by-play commentator and one colour commentator – will give live translation in three different languages so Amazon Prime Video's customers in New Zealand can enjoy the live stream in their native language. Customers can choose from Spanish, Brazilian Portuguese and even an English language stream that is focused on the educational aspects of the game for those who aren't familiar with football jargon.
Because Amazon Prime Video is a global service, it aims to provide customers with a great viewing experience regardless of whether they speak English or are just getting introduced to American football. To implement the new feature, Amazon Prime Video members just need to select the audio track they want to listen to from the menu of the Amazon Prime Video player.
Amazon Prime Video will stream 11 NFL games this season (see full schedule below) to Amazon Prime Video members in over 200 countries and territories, including 10 Thursday Night Football games broadcast by the NFL Network, CBS and NBC, and an NFL Network Special Christmas Day game also broadcast by NBC.
The complete Thursday Night Football live streaming schedule on Amazon Prime Video is as follows:
| | |
| --- | --- |
| 29/9 1:25pm NZDT |   Chicago Bears at Green Bay Packers |
| 6/10 1:25pm NZDT |   New England Patriots at Tampa Bay Buccaneers |
| 13/10 1:25pm NZDT |   Philadelphia Eagles at Carolina Panthers |
| 20/10 1:25pm NZDT |   Kansas City Chiefs at Oakland Raiders |
| 27/10 1:25pm NZDT |   Miami Dolphins at Baltimore Ravens |
| 10/11 1:25pm NZDT |   Seattle Seahawks at Arizona Cardinals |
| 17/11 1:25pm NZDT |   Tennessee Titans at Pittsburgh Steelers |
| 31/11 1:25pm NZDT |   Washington Redskins at Dallas Cowboys |
| 8/12 1:25pm NZDT |   New Orleans Saints at Atlanta Falcons |
| 15/12 1:25pm NZDT |   Denver Broncos at Indianapolis Colts |
|  26/12 10:30am NZDT |   Pittsburgh Steelers at Houston Texans |