UEFA Champions League Final
0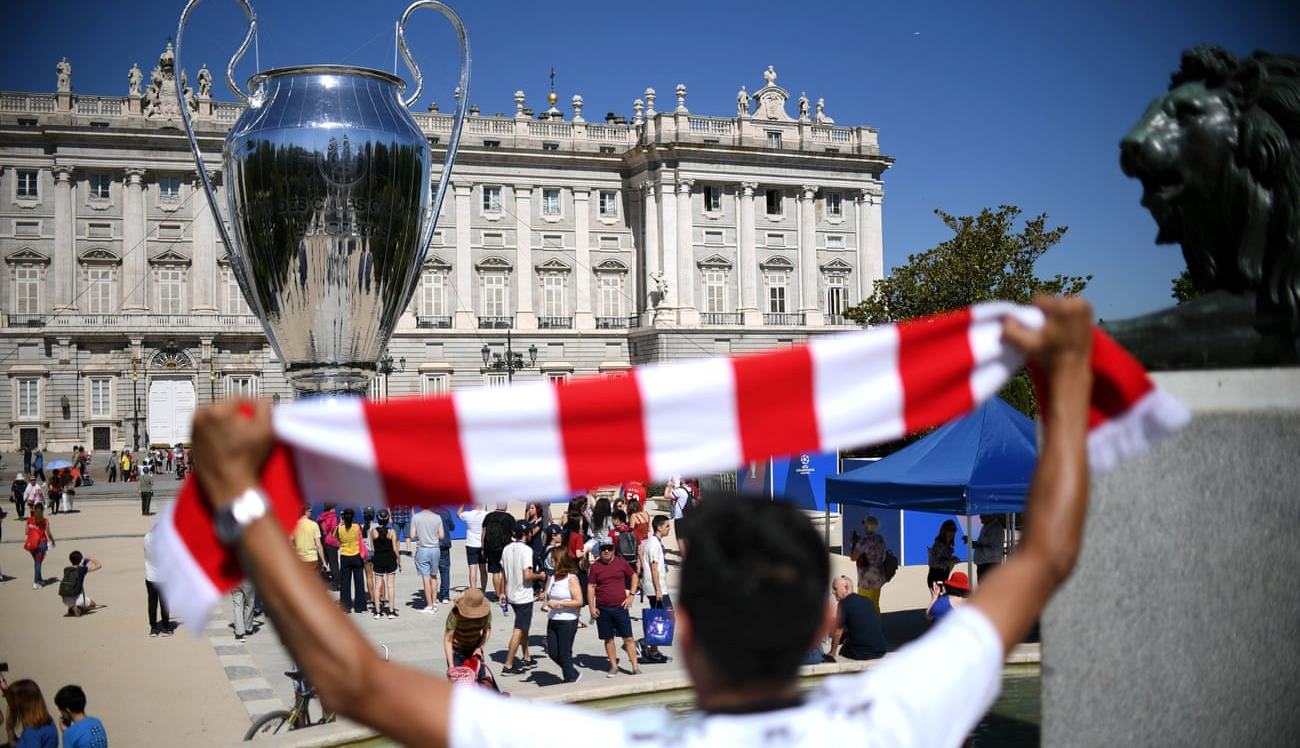 By Aiden McLaughlin 
I won't say I remember it like it like it was yesterday, but I do vaguely remember the 1982 League Cup Final between Liverpool and Tottenham Hotspur.
Different times in so many ways, not least in personnel. Of the 22 starting players, 20 were from England, Scotland, Wales and the Republic of Ireland, with Liverpool's Bruce Grobbelaar (Zimbabwe) and Spurs Ossie Ardiles making up the numbers (Ossie's fellow Argentinian Ricky Villa was on the bench for the men in white).
Although Spurs had won the FA Cup on the same Wembley turf 10 months earlier, this was Liverpool's era; a 3-1 victory would be their second League Cup triumph in a row, and they would win the next two as well, along with many other major trophies in the 1980's. The European Cup win in 1984 would be their fourth in 8 seasons. Spurs tasted European success as well, winning the UEFA Cup in 1984. Different times again; the final was played over two home and away legs a fortnight apart. A couple of 1-1 draws saw a penalty shoot out at White Hart Lane and Tony Parks saving the final penalty to clinch things for the home team.
The teams haven't met in a Cup Final since that 1982 encounter, but that's about to change on the biggest stage in club football. The pilgrimage to Madrid is almost complete for supporters from around the world; a couple of weeks ago I was speaking to a Liverpudlian now living in Havelock North and he'll be there – he was 99% sure he wouldn't get a ticket, but he just wants to be there – football fans, eh?
This trophy would be the first for Liverpool manager Jürgen Klopp since he arrived at Anfield and the first for Mauricio Pochettino as a manager full stop. Both are hugely popular figures but ultimately it's a results business and there's nothing like a trophy in the cabinet for all your efforts.
Based on history and recent form, Liverpool are the favourites. Liverpool have won the trophy five times, Spurs have never won it. Liverpool finished 28 points ahead of Spurs in the EPL this year. Liverpool won both league encounters this season. But Liverpool fans won't be counting their chickens and Spurs fans won't be giving up.
Recency bias is always a possibility but the semi final second legs three weeks ago are surely some of the most dramatic matches in the competition's history and will stand the test of time. They've also set a pretty high standard for the final. Both sets of fans would prefer a little less pressure on the heart this time around but they'll take the win any way it comes.
I'm expecting an entertaining match despite the high stakes (how many times has a final been a damp squib weighed down by the fear of losing?). There's plenty of attacking options for both teams. Harry Kane has been declared fit and his match-up with Virgil van Dijk will be key. On balance though, I'm picking Liverpool to win 2-1. For me, they have just that bit more quality throughout their matchday squad. Add in the memory of 12 months ago when they lost in the final to Real Madrid and the frustration of this season's Premier League and you have a manager and team on a mission and there's an edge that Spurs will do well to blunt.
Let's hope it's a cracker.
Follow Aiden on Twitter