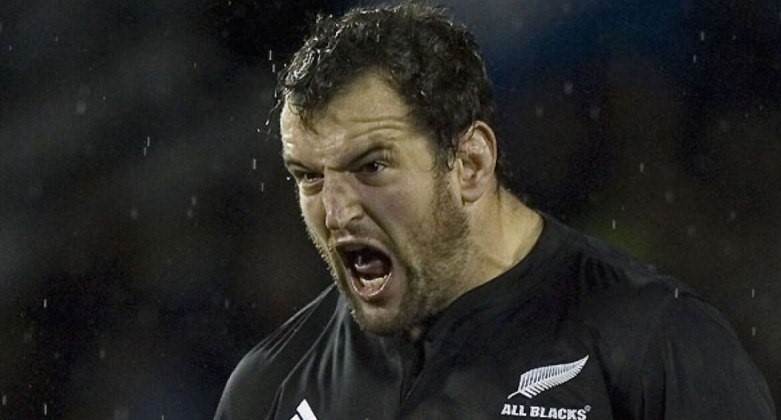 By Jack Cottrell
Head injuries in rugby are in the spotlight again, following Dylan Cleaver's interview with Carl Hayman. The piece is an even handed and empathetic look at a man who has been given a death sentence and has had to decide what to do with it. 150,000 knocks. Years of watching the playing calendar stretch almost to high summer, of having to weigh more, move faster. Hit harder.
Hayman, now 41 and diagnosed with early-onset dementia, has joined a group of former players taking legal action against World Rugby for negligence over brain injuries suffered playing rugby.
No one would say Hayman was ever forced onto the field. He loved the game. Even in his interview what shines out is the fact he played for so long because he loved the game.
But that fact, of not being forced to play, has led to plenty of comments that Hayman shouldn't be suing. Should have known what was happening to his brain. Should have known outcome of a career playing rugby.
They come at you from both angles, these "should have known"-ers. Most come from the front – stubbornly defending the governing body of their favourite sport by saying that anyone can tell contact sport is dangerous because it's not tiddly winks mate*. If you chose to keep playing, that's your problem, you can't blame World Rugby for that. (This is a one-two tackle, with a solid second hit from the just harden up subtext. As though they have ever come close to being as hard as Carl Hayman.)
There's a few more that come from the side, saying that anyone who isn't completely stupid can tell contact sport is damaging, that's why only stupid people play it. And you can't sue just because you're stupid.
To say that Hayman should have known is disingenuous at best, and victim-blaming at worst. His first senior representative cap was for New Zealand under-21s in 1998. I doubt anyone knew then what rugby would be by the mid 2000s, or the 2010s. The people who had the most clue what the professional era would do to the game were the ones running it. And they made changes to how we deal with head injuries far too late by any measure.
I started refereeing rugby in 2010. I've been at it for 12 seasons. I've managed four different scrum setups, and at the start of each season, all the mandatory concussion awareness trainings, plus Blue Card sessions when that was introduced.
World Rugby has shifted focus away from scrums as the most dangerous part of the game, to tackle-ruck. We have, thank God, seen a large enough reduction in the number of broken necks to be able to start worrying about concussions. To start really penalising high shots, spear tackles, shoulder charges. But we don't like doing that, and we don't really like seeing it done.
This is not to say we should remove all contact from rugby. It's a contact sport, and humans seem to have evolved to enjoy contact sports. They're played in every part of the world.
With hard physical contact comes inherent risk. The question is whether World Rugby has done enough to manage that risk, or whether it has put player welfare behind creating a more profitable game.
There is another ghost, haunting the background of Cleaver's article. That ghost is motor neurone disease – which crippled, then killed, Springbok legend Joost van der Westhuizen. It's hard to look at research into the effects of sub-concussive head knocks, and wonder how many van der Westhuizen took, how many concussions he played through during an era when no one was really looking for them anyway.
Perhaps commenters decide players should have known because for years "the biff" was second only to "Buck" in the list of things we wanted to bring back. Perhaps they just want to feel more intelligent than dumb rugby players.
Perhaps, like me, they feel complicit.
This is what we have decided rugby is. This what we have almost demanded rugby is – bigger hits, longer seasons, more bruising local derbies. Complaining when referees penalise high shots because it was accidental, and the player wasn't even hurt! I am as guilty of this as anyone.
The lawsuit Hayman has joined should be a moment for everyone who loves this game to look at what we want from rugby and decide whether we can live with the outcomes. Because as of now no-one – players, clubs, administrators, or fans – can truly say that we didn't know.
*That was a hilarious call at the time. It's not funny anymore.
Follow Jack on Twitter