Plunket Shield. Round Three Summary
0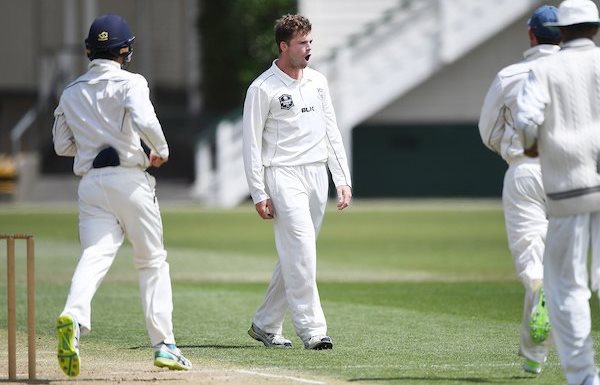 This third round of this season's Plunket Shield saw three matches completed before lunch on the fourth day; so the two individual stand-out performances were from bowlers.
Surprise leaders Wellington had another victory, although they were taken into the final day inside three days after ND put the steam up them on the third day.
Central Districts kept the pressure on with a second successive big win, downing the defending champs by an innings and 86 runs in Christchurch.  In Auckland the hosts got their season on track with a comfortable win over Otago on what, from a distance, appears to have been played on a spicy surface
Batsmen
George Worker is back from India and the fan club can smile again.  He scored 111 while fellow opener Greg Hay chipped in with 140.  Schmulian continued his strong introduction to first class cricket with 74.
Later in the innings Jesse Ryder came within 11 runs of being the first New Zealander to score four consecutive first class centuries.
Stephen Murdoch's varied season continues.  Following his duck & 114 in the first two matches he kept the pattern going with 97 & 6.
Remember Dean Brownlie? (he's from Perth).  A pretty handy double of 82 and 72 in a low scoring match reminded the selectors of his existence.
Bowlers
Lockie Ferguson, broken finger and all, will no doubt dominate the headlines.  He took 7/34 and 5/44 in almost single-handedly getting Auckland off bottom place.
Logan Van Beek didn't have a bad week either, with a return of 4/60 and 6/57.  The talk is that he's worked on his speed since his move to the capital.
Elsewhere, Seth Rance took 5/32 before, worryingly, bowling only 5 overs in the second innings.
Given the Plunket Shield has no radio commentary anymore someone has to do a wrap-up.  However, it is almost exclusively done by reading scoreboards and NZC Press Releases.  If you happen to go to any of the matches and have some observations to make please e-mail freak@sportsfreak.co.nz with feedback.  Cheers