80 Minutes In 80 Words: NRL Round 19
0
By Stephen Gallagher
FRIDAY: New Zealand Warriors V Penrith Panthers – Manu Vatuvei Stadium – 20.00NZT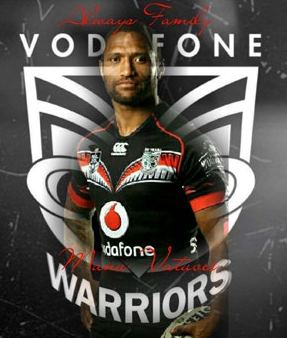 Sporting their 'Women In League' jerseys, with embroided details about the club legend on the chest, the Warriors have to win for Manu.
The Panthers have been dealt a blow with skipper Matt Moylan being ruled out, to make things more difficult.
The Warriors were mowed down by Penrith earlier this season, and I am sure they have bitter memories of that capitulation.
Penrith are a good side though, much like the Warriors – haven't lived up to 2017 expectations.
TIP: Warriors 1-12
Canberra Raiders V Saint George Illawarra Dragons – GIO Stadium – 21.50NZT
The Raiders have a great record again the Dragons. Both sides have fallen by the way-side lately. Canberra have definitely more to play for, as they sit outside the eight.
A week off has hopefully bolstered both sides for the run home.
The Raiders have to focus on completing their sets, where the Dragons have to execute better in attacking situations.
I reckon this is a tight match. Should be about 4 points in it. Canberra will get it done.
TIP: Raiders 1-12
SATURDAY: Newcastle Knights V Brisbane Broncos – McDonald Jones Stadium – 19.30NZT
The Knights broke their own hearts last week with a horror finish against the Bulldogs.
Doesn't get much easier against the Broncos this week either. Brisbane should flog the bottom-dwellers.
The Knights will get it right one day, today is not that day. I feel sorry every time I write up about the Knights, because they're generally going to lose.
A huge upset win would make my year, though.
TIP: Broncos 13+
Gold Coast Titans V Cronulla Sharks – Cbus Super Stadium – 21.30NZT
This match will be a big one.
The Titans want to try and make the finals, and the Sharks want to defend their spot in the eight.
The Sharks have been really strong in the middle of the field this year. A smart football team with a great kicking game.
The Titans will have to be aware. Gold Coast are the sort of team that work better with confidence. A strong start could pay dividends.
Cronulla are such a physical team though, and if they inch their way over the opposition, it will go a long way.
TIP: Sharks 1-12
SUNDAY: Manly Warringah Sea Eagles V Wests Tigers – Lottoland – 16.00NZT
Manly should win this one. They're going to also cause problems in the finals too.
The Tigers just have nothing to offer. The Sea Eagles are playing great percentage football. Nailing the 1%ers and really putting the screws on their opposition.
Wests have to throw it all on the line. Just play with some confidence. I'd like to see them roll up the field with quick play the balls, and try earn some possession in this arm wrestle.
TIP: Sea Eagles 13+
South Sydney Rabbitohs V North Queensland Cowboys – Barlow Park, Cairns – 18.00NZT
Cairns gets a NRL game this year, with the Rabbits taking a home game in to Cowboy territory.
I honestly feel like this game will go down to a toss of a coin. There's nothing really between these two sides; especially this year.
No real momentum, or consistent football. Lots of great players who are looking a little lost though.
I just hope it's a good game. Because there's plenty of potential out on the pitch.
TIP: Rabbitohs 1-12
Follow Stephen Gallagher on Twitter