By The Spotter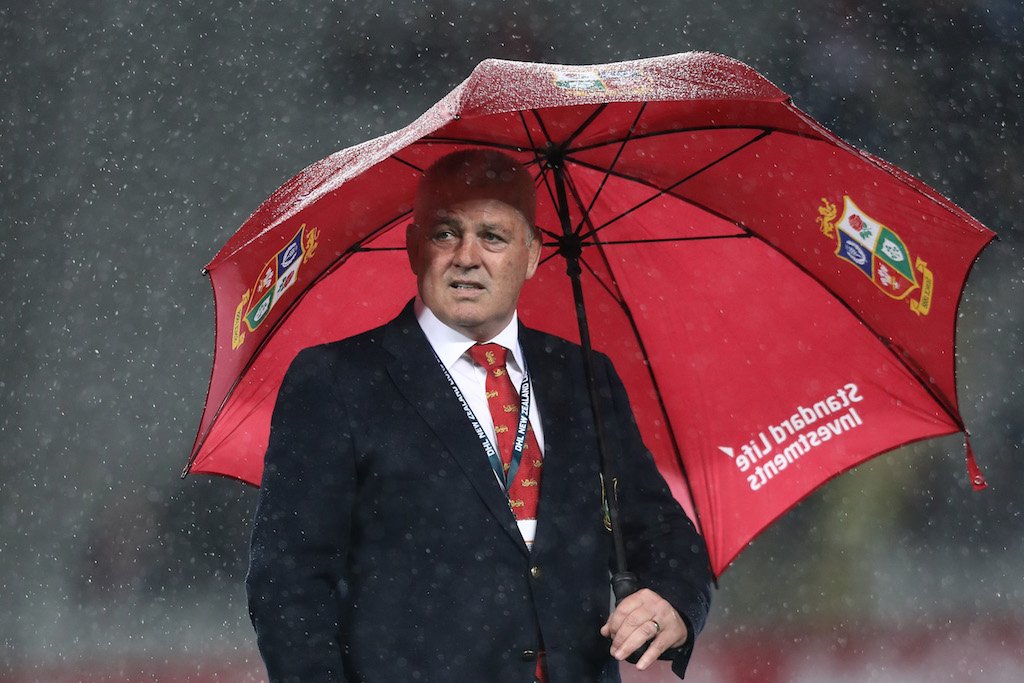 More vegetarians than meat eaters. Out SBW, plumb in front. Lions Rover stalls on Planet Rugby.  Puss in Boots. Whatever way you might headline it and should the Crusaders vanquish them with some decisiveness this Saturday, this 2017 visit by a so far de-clawed looking team of Lions is looking a bit like a modern Rugby hell on earth.
Wednesday evening was when the Blues peeled off their Basket Case label for at least one blissful night and in doing so stuck it firmly to the head of the Lions.
With the Blues loose forwards and backs running quicker than a NZ government diplomat back to NZ following a mysterious death in Fiji, even at this early stage the Kiwi sides appear to possess the key ingredient missing from the Lions' recipe book…flair. It looks like that was left somewhere back in the departure lounge at Heathrow.
The question is: Will this already intense journey become a bit too much for them in the next month? Most probably. Even though the intentions were good with Gatland et al wanting the team to be socially engaged as much as possible to spread goodwill, unfortunately the stacked itinerary will ruthlessly work against this admirable resolution and will take away too much of the team's proper focus- to win the series against the All Blacks.
The difference on previous tours pre-2005 was that the Lions always had a far more padded out schedule involving even second tier provincial sides to, if you like, re-charge against while they were busy attending powhiri and doing their school visits et cetera. But this time faced with a ridiculously arduous set of matches and with even more demands on their time than in the past, these Lions will be doing well to return home with a win percentage above fifty (although a negative win: loss ratio will of course not matter a jot if they somehow find a way to win the test series).
The best performing Lions back on Eden Park was Jared Payne- a man who wasn't even a first choice for most of his career at the Blues- not a great reflection on the current state of British back play. Along this line, a Radio Sport punter made the observation that the Lions attack has only managed two tries so far; that being on firm grounds into the bargain. Plainly not good enough and a return that will obviously gall their coaching staff, no matter how much of an insouciant front they present to the media.
If this team went back with a record of only a couple of victories or, shudder, only one win, on top of a couple of thrashings by the All Blacks, most New Zealand fans (including myself maybe) would probably laugh with derision, but such an outcome would be a sorry reflection on the current state of the international game. Let's just hope like mad that they find their feet a bit more before running into the All Blacks.