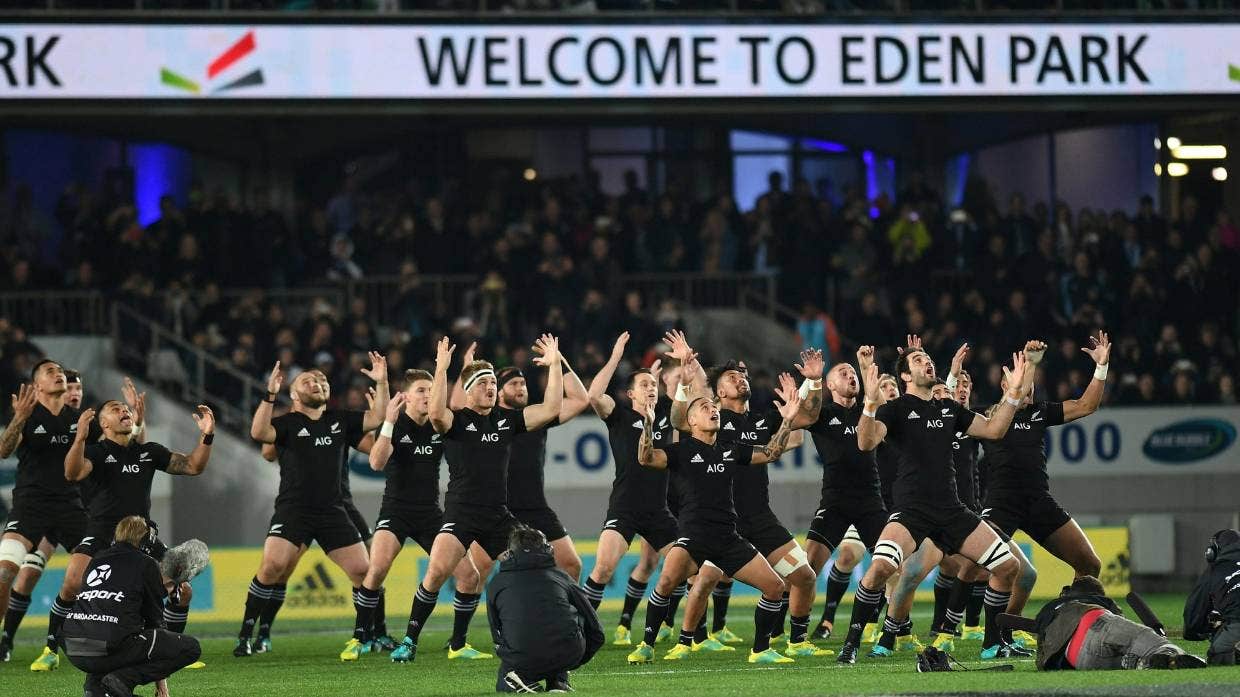 By Hamish Girvan
How about a place called Home? Looking at solutions not problems
Last weekend in Wellington yet another All Black test was lost. Don't get me wrong it wasn't down to the venue however let's look at what has played out there this century.
The first ever All Black test held in Westpac Stadium (as it was known then) was a Bledisloe Cup decider in 2000. Result a one point loss to a last minute penalty. A sign of things to come ?
In 2003 an England team that were expected to lose beat the all blacks 15-13 giving England their first win on NZ soil since 1973. At one stage England only had 13 players on the field and still managed a victory. Admittedly England won the Rugby World Cup that year.
In 2017 a loss to the British and Irish Lions, which was impacted by an All Black red card, however the series was eventually drawn.
In 2018 and 2019 a loss and a draw to South Africa
In 2022 a series defining loss to the now no.1 team in the world Ireland.
See the Wellington pattern?
Don't get me wrong there have been more wins than losses however it's the important games that seem to the wrong way. However, it's not just the Wellington Stadium – that's the point here.
England have what they call HQ at Twickenham and All Blacks certainly have seen a few losses there  – why does New Zealand not create its own?  England take the very odd game to other venues but not against teams that really count. England have created a real home advantage.
Here Eden Park has not seen an All Black loss since 1994 – that game against France where the famous winning try from the end of the world was scored. The next game there was an 18-18 draw against South Africa however since that 47 test wins in a row over 28 years should not be disregarded.
How about the All Blacks cement home advantage and play all tier one nation tests in Auckland ?
The outrage at this can already be heard from Invercargill to Hamilton however if a fortress is created wouldn't that be better from the trend of results seen? We all know New Zealanders react better to a win then a loss from a wellbeing perspective the next day and week. (This being the week after the Irish loss is an example of a rugby public in a meltdown)
Next question that will be asked is how do Mum and Dad and the kids get to see the All Blacks if it means travelling to Auckland? Make a weekend out it and plan. Sure, it comes at a cost however if it's always known that the big games will be in Auckland plans can be made in advance – and other games will still be played at other venues – just not against the top teams.
There were 42 tests in 2000 – 2009 against tier one teams in New Zealand. 2020 to today has been taken out of this equation due to the imbalance of games here with the impact of COVID however that's on average 4 tests a year. A tour like the one by Ireland may mean 3 tests over 3-4 weeks however would Eden Park be at capacity each week? Maybe/Maybe not but is there any harm in trying? The two Australia tests over a week in 2021 should be disregarded as they was changed at shortish notice.
If the rugby public knows all big tests will be in Auckland rugby trips would become the norm. Also accommodation in Auckland is more plentiful then most other cities, as are flights in and out.
There will be other teams like an Argentina or Italy (no disrespect intended) that will travel to the other New Zealand venues for tests which will still garner interest. But how about creating a fortress for those big matches? Its all ready know as New Zealand's National Stadium ™
Rather than playing games across the country – which today seems to be the right thing to do for the fans – what about having a daunting ground for the All Black winning brand? All records are made to be broken however the statistics are definitely on the right side from a win perspective.
Today the All Blacks need to get their aura back – maybe this is a way?
Follow Hamish on Twitter