Argentina v Nigeria.  Argentina needed to win to progress to the knock-out phase.  But at least they have their most famous ex-player in the stands to help them along.  Here is Maradona unfurling a banner of … Maradona.
Messi scores, and the spotlight goes on Maradona.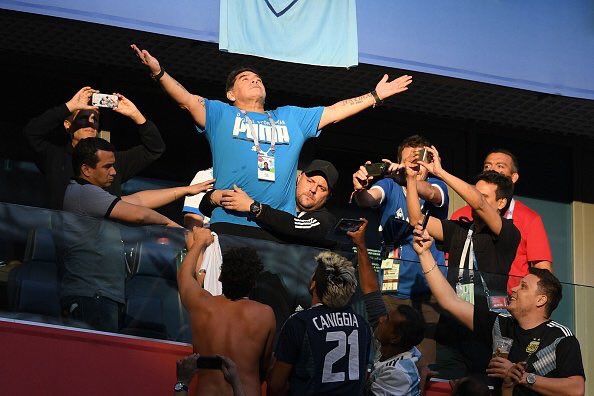 Nigeria equalises and he's not so happy.  Spare a thought for the guy in the black cap.
All games have their quiet periods.
But all's well that ends well; Argentina scores a late winner and Maradona celebrates with customary grace.