Another Ball of the Century
0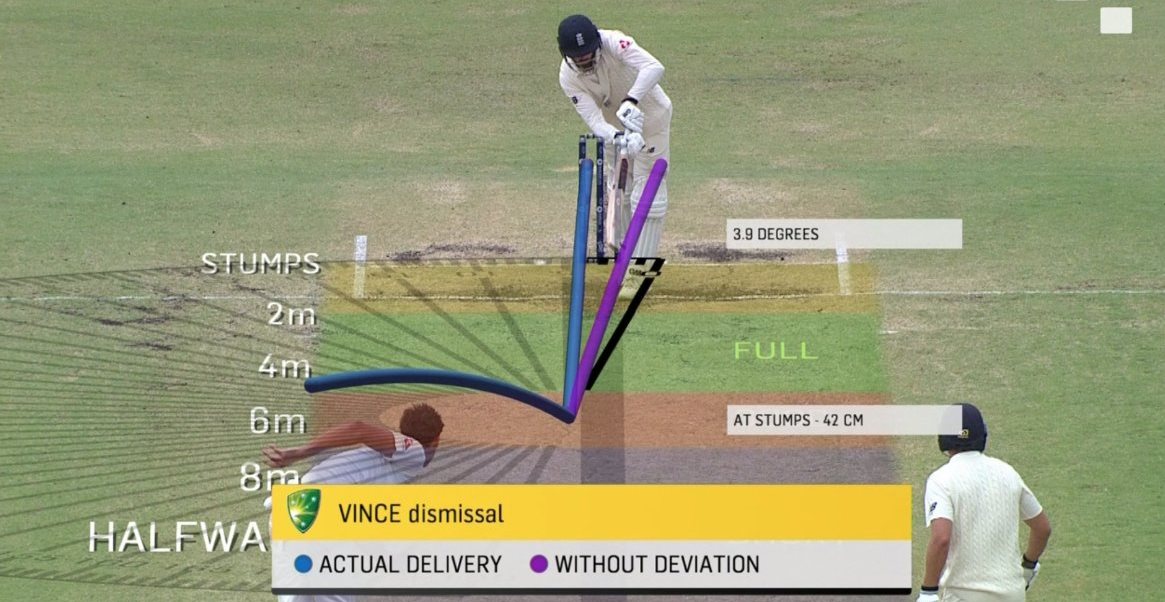 It turns out that the rules for judging a cricket ball of the century are actually really complex
Mitchell Starc's dismissal of James Vince last night was pretty special. A left arm bowler coming round the wicket angling into a right handed batsman, pitches middle before taking off stump. Extra points for getting the stump to spiral away.
Immediately the hyperbole machine swung into action, led by the usual suspects. On Channel 9 Michael Vaughan quickly dubbed it as the Ball of the Century because he clearly felt it needed some context.
"Starc delivers Ball Of The 21st Century"
surely that should read
"Starc delivers 21st Ball Of The Century"

— Rick Eyre on cricket (@rickeyrecricket) December 17, 2017

When a big call like that is made there will always people scratching their heads, and most of the outrage today seems to be largely because it was, well, an Australian. And of course that lot are going to talk it up.  The send off probably didn't help either.
If it had been an English bowler knocking over Smith, it would be 'gee that's unlucky, hitting a crack like that.' Aussie bowler and its 'BALL OF THE CENTURY!!!!'

— Murray Robinson (@mrobinsonnz) December 18, 2017

This overlooks the fact it was a former English captain that coined it.
This is the sort of debate for which there is no definitive answer, and they are the best ones; especially when they happen late at night. It's about as easy to gain agreement on as where Michael Venus's performance at the French Open ranks for New Zealand sport in 2017.
There are some guidelines that should be followed.
It must result in a wicket
Otherwise you could question what the delivery, however great, actually achieved.
It must be in a test match
Perhaps there is an element of cricket purity / snobbery in this but test cricket needs to retain something, and calling out a delivery of a century (which is a mighty long time) should be preserved for the longest form of the game
Akram to Lamb in 1992, Bond to Gilchrist 10 years later were two fine swinging Yorkers, but they occurred in ODIs. It is unlikely that the batsmen's sole objective was survival.
Luck must not play a part
Subtitle: it was all to do with that crack.
This is where things get really subjective, which is what makes it a fun debate.
What is luck anyway? Sure there was a large crack in the pitch but you still need to hit that crack.
Last century's Ball of the Century involved Shane Warne landing it in foot marks to bowl Mike Gatting behind his legs. He rightly got praise for landing it in the right place; surely Starc deserves similar credit here? And to do it at 145kph also helps.
If you were to take vagaries of the pitch out of the equation you would reduce eligibility to Yorkers only. That's fine but surely they should be Yorkers of the century / decade/ series etc.
Enjoy the delivery for what it was. The next Ball of the Century is probably only a few months away.