Australia v India trivia preview
0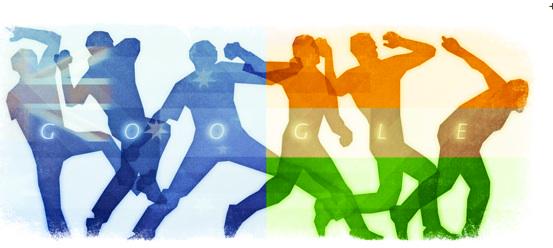 This is the first ICC Cricket World Cup semi-final between these teams. Previous World Cup knockout stage matches have produced one win apiece (Australia won the 2003 final, India a quarter-final in 2011).
Australia have won their last 12 completed One Day Internationals on home soil.
Aaron Finch has been the subject of six LBW appeals in the tournament, more than anyone else – his dismissal against Pakistan was the first time in 28 dismissals that he fell LBW.
Shane Watson is one of two players to score at least 500 World Cup runs at an average of at least 50 and a strike rate of 100+ (AB de Villiers is the other).
Glenn Maxwell has scored 77 runs from the 54 balls Ravichandran Ashwin has bowled to him in ODIs, hitting four boundary fours and seven sixes. He has been dismissed once.
Maxwell (30.5%) has the lowest dot ball percentage in the tournament, minimum 50 balls faced – he has hit 301 runs from 164 balls
Rohit Sharma has hit 124 runs from the 108 balls James Faulkner has bowled to him in ODIs, without being dismissed.
Mohammed Shami (69%) and Mitchell Starc (68%) have the two highest dot ball percentages in the tournament, minimum 50 balls bowled.
Mitchell Starc has the lowest ODI bowling average (17.4) and strike rate (22.5) in Australia, minimum 50 wickets taken.