Blackcaps Make A Statement
2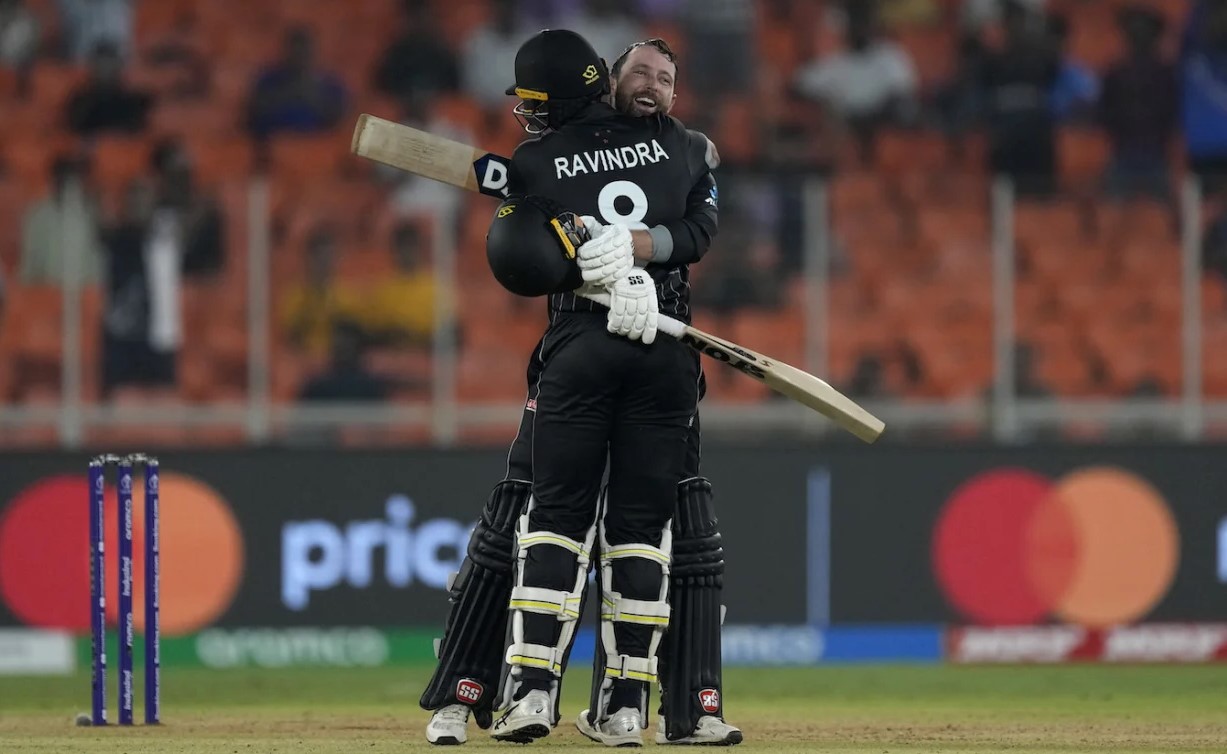 By Rahul Patil
When Latham won the toss and elected to field first in 34 degrees and 43% humidity, I raised an eyebrow. It's a long tournament so why would you want your team to spend fifty overs in the heat? Moreover, a niggle to Ferguson meant that we selected only three frontline bowlers and five part-timers which led to my second eyebrow being raised. Where was Ish Sodhi?
Yet somehow through a combination of some lazy shots played by the English, some brilliant bowling by the frontline bowlers and Glenn Phillips, we managed to restrict England to 282 for 9 in their 50 overs. If anyone had said that to me at the start of the game, I would have been genuinely concerned for their mental well-being.
New Zealand's efforts with the ball and in the field were like a game of Poker. We didn't particularly have a very strong hand, but we kept a straight face, and our bluff was never called. Credit must be given to stand in skipper Tom Latham who used his resources optimally and constantly made clever bowling changes.
Still 282 was a good score. Runs on the board in a world cup encounter always create pressure. The mood in the media box was a bit like "Maybe the pitch isn't as good as it looks, maybe New Zealand have done well to restrict England under 300." When Will Young departed for a golden duck, we thought "Here we go, this won't be easy at all." Then all hell broke loose in the form of an unbeaten partnership of 273 runs between Conway & Rachin to take New Zealand home by 9 wickets and with 82 balls remaining.
England's most potent weapon Mark Wood was treated like a net bowler. Anyone who has driven on Indian highways will have read a safety sign board that says 'Speed Thrills but Kills'. Mark Wood's bowling today reminded me of that sign board.
Small things tell you a lot about certain individuals. In Wood's first over he hit Rachin in the ribs with a 153 kmph thunderbolt. It must have hurt, but Rachin didn't show any reaction. Instead, he hooked the next delivery for a six. The childhood prodigy now believed that He belonged to this level and has a steely resolve.
When I was in university, I had friends who lived in the hope that the examination question paper would somehow be leaked a day before the actual exam. Conway & Rachin seemed to have got their hands on yesterday's question paper as they had all the answers to England's questions.
The blackcaps fly to Hyderabad for their second game having opened their account with 2 points and a positive net run rate. It's a long tournament but looks like the best man from 2015 and 2019 is now ready to go down on one knee, ask the all-important question and be the groom. With this win the blackcaps have certainly made a statement.
Follow Rahul on Twitter