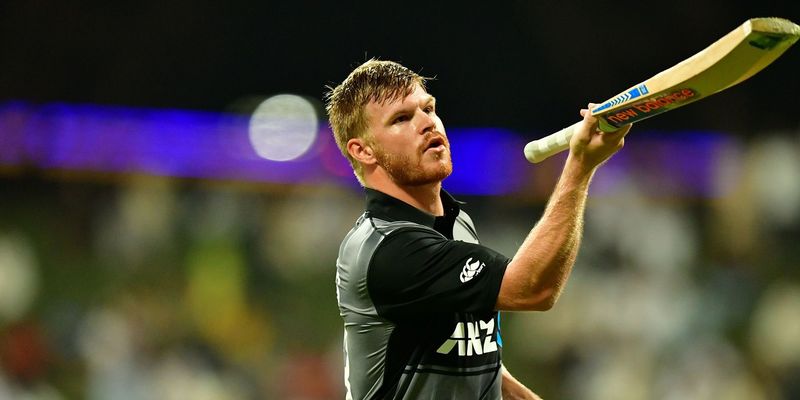 So 48 hours after one of the more intriguing test squads to drop in recent years, it's time to note that the Glenn Phillips situation is an interesting sign of the times.  Most people had him in the extended squad of 15 for the tests against South Africa, but it was not to be.
When you break it down, it's quite the weaving tale of COVID, foreign leagues, and the importance of T20 cricket.
He was called up off the beach early in 2020 to play in that ill-fated test in Sydney; the one where Tim Southee was dropped.
He did OK too; scoring 50 on debut.  That was series where the only other players who passed 50 were Ross Taylor, Toms Blundell and Latham. and Colin de Grandhomme.  And that was in a three test series too.
Since then, he has been seen as the next cab off the rank in terms of a middle order batsman for most of the time in red ball cricket.
Although not picked in the enlarged squad to tour England in 2021, he was subsequently picked to tour India last year (on the back of T20 franchise leagues form) and would have thought he'd have been called up for a test should there be an injury.
It continues to get more complicated.
But then Conway got injured at the WT20 Championship, and Mitchell was called into the squad; partly because of his white ball form at the T20 Champs, and partly because he was with the squad in the UAE at the time, and it didn't make much sense to fly someone over from New Zealand in spring.
And when Williamson got injured for the second test it was Mitchell who was promoted, and top scored in that second test.
The players then returned to New Zealand where Auckland, and then Northern Districts, were unable to take part in the early rounds of the Plunket Shield.
Through no fault of his own Phillips ended up playing his first red ball game of cricket for almost a year over Waitangi weekend.  Meanwhile Hamish Rutherford had performed really well in those early rounds of the Plunket Shield, and the cards have been shuffled once again.
That in itself should not be the reason for Phillips to slip further down the rankings, but what seems to have counted against him was that he had a pretty disappointing Super Smash.
Purists will argue that T20 results should count for nothing when picking a test squad, but when there is nothing else to go on how else do you judge?  All this shuffling of the pecking order has started from T20 runs.  This being despite him being recalled to the test squad on the back of T20 form.
With such a break from red ball cricket you need some runs on the board, and it would be pure optimism to think otherwise.
This is where cricket careers, and the multi format nature of the sport at the moment take another turn in these COVID times.