CWC Mid-term Report Card
0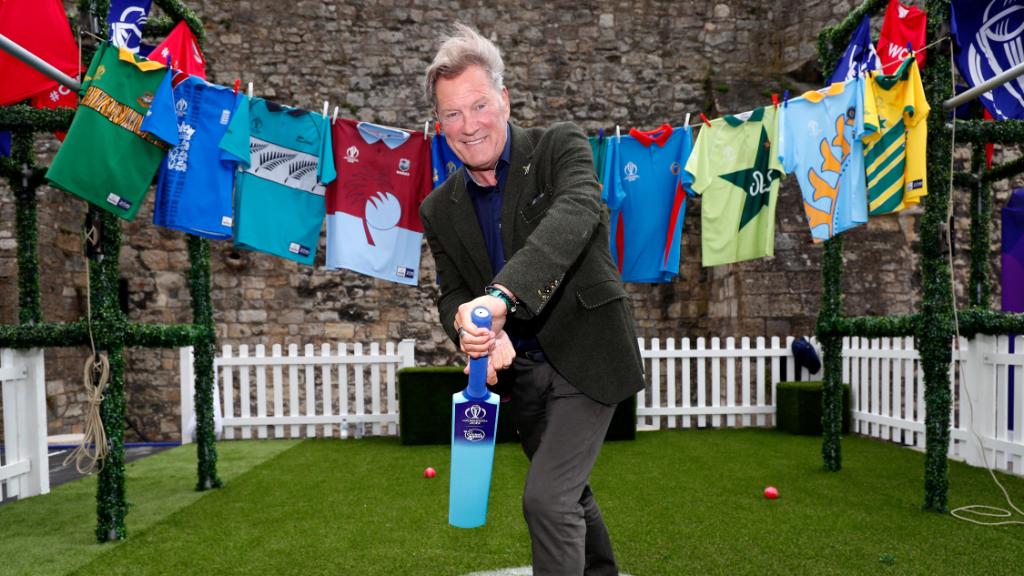 The Cricket World Cup is approaching the half way mark.  The rain over the last week has meant the tournament appears to have stalled a bit, but we've seen enough to get a take on how the teams are travelling.
In a not so random order here is a mid-term report.
Sri Lanka
Only Australia has made more Cricket World Cup finals than Sri Lanka.
But this lot seem to be really poor.  A couple of wash-outs and some Afghani naivety have meant they do have points, and will probably not finish last.  Their 1979 side was better.
And when a team starts complaining about hotels and the like you know things aren't right.
Afghanistan
They are good to watch, they are everyone's second team, and Rashid Khan is cool.  But the lack of experience is really hurting them.
Bangladesh
What a difference one player can make.  Without Shakib Al Hasan in the side they really struggled against New Zealand earlier in the year.  But when your best batsman and bowler returns to the fold it totally transforms things.
A win over South Africa and a narrow loss to New Zealand shows that they are past banana skin status.
There will be more to come from them over the next few weeks
South Africa
For a year or so South African cricket journalists have been predicting doom & gloom for the perennial chokers.  Most thought that this was getting the semi-final excuses in early but they were spot on.
Injury plagues, over the hill and with the AB de Villiers side show thrown in for good measure.  And he's not used to getting rejected.
They will probably cause some upsets yet though.
West Indies
They qualified for this World Cup largely due to an iffy umpiring decision, and some timely rain.  At the Cup so far they have been on the wrong side of both.
In Cotterrell they have a fast bowler with a combination of venom and strut, and Pooran is a good find.
But they'll curse the rain against South Africa and their inability to play Mitchell Starc.
Pakistan
As is often the case The Mercurials have turned up at a World Cup with the most interesting players.  19 year old Shaheen Afridi looks like he should be coming off the back of the scrum for Taranaki but he's a fascinating watch.
And forget Davey Dumb; the real redemption story of this cup is Amir.  Damn those snakes who deprived world cricket of that talent for five years.
New Zealand
While they are looking good on the table, the selection dilemmas remain, and there are still a lot of questions unanswered.  We know who we can beat, but a lot is going to be discovered over the next fortnight.
New Zealand's World Cups are typically judged by whether they can make the semi-finals (no country has played in more) and they are looking good to achieve that mark.
Australia
Warner is back, Smith is back, and so are Australia.  And they're still playing close attention to ball management.
The big names are firing with bat and ball (even Glenn Maxwell)
But there just seem to be a few gap fillers in the side that will be exposed if those big names have an off day.  What kind of world would be living in if a side with Shaun Marsh batting at 6 and Adam Zampa in it?
England
So far the hosts are living up to the hype.  The late recruitment of Jofra Archer seems to be the finishing touch to their squad they needed.  Up until then you thought their biggest problem was that their bowling attack was a bit too alike.
That "Cricket's coming home" song needs to go though.
India
There is really no obvious weakness in this team.  Well balanced, well led, well supported etc.  Their win over Australia was a statement, although Kohli telling the crowd to be nice to Steve Smith wasn't totally convincing.
There are only two ways they're susceptible.
The opposition wins the toss under grey skies on a fresh pitch, as New Zealand did in the warm-up game.
We're still working on that.