Dripping heartbreak: The List
0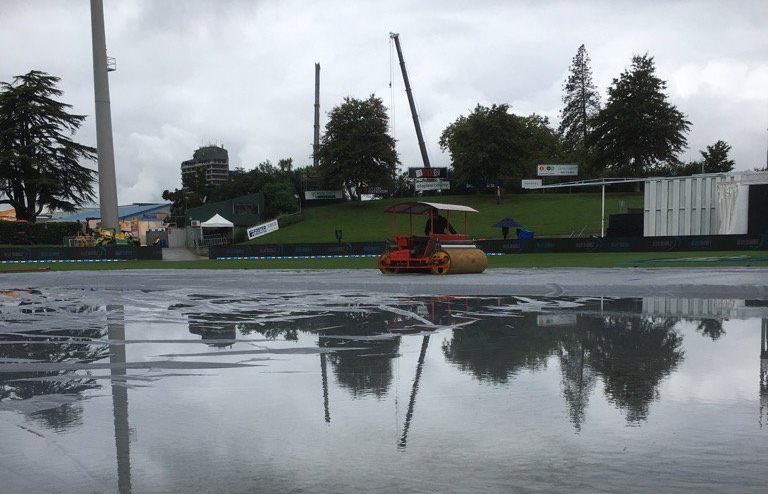 A week ago the New Zealand cricket team had no show in the recently completed third test against South Africa.  They had been rolled within three days by South Africa despite having reached a position of dominance at lunch on Day 2.  They were missing Taylor, Boult and Southee and there were giant holes in the squad.
This makes the performance in Hamilton all the more commendable.  In complete contrast to the Basin, their dominance increased as the game wore on as they ground down the opposition in the way you would expect to see from, say, South Africa.
Perhaps the stunning catching helped, but Tom Latham, considered by many to be a walking wicket after a brief poor run of form, helped to lay the platform for the grinding down.  Colin de Grandhomme reliably took new ball wickets floating it down at 123kph and Mitch Santner made a valuable contribution from No 6.
They were rewarded for the graft by a late Day 4 from the tourists having spent 160-odd overs in the field.  It was a really good example of the mental demands of test cricket that, faced with a deficit of 175, they were suddenly running into each other and Duminy shouldered arms to a straight one.
At the end of the day they were just shy of 100 runs in arrears, were five down, and the pitch was turning out of the rough.  Then, of course, the rain.
The list of tests New Zealand was done over by the conditions with victory in sight, but it's a suitably agonising one.
There are a few similarities with what has just happened in that New Zealand entered this match without key player Glenn Turner, and on the back of a thumping.  It was a side that had Mike Shrimpton batting at #3, included Bryan Andrews, and Daffy O'Sullivan who never got a bowl
In what looked as if it was going to be one of the great upsets the tourists, including debutant J Coney straight off the plane apparently in search of a guitar, dominated from the start.
It is hard to think of two less likely centurions than Johns Morrison and Parker, and this was the first test when people realised what the fuss over Richard Hadlee was about.
He led the attack in dismissing Australia for 162, and then took both wickets leaving Australia at 30/2, needing another 426 on the last day.
A day had already been lost to Sydney rain, and the last day was completely washed out.
A test from a bygone era in Hyderabad.  Although it acts as a reminder that India using home town advantage as it pleases is not a new phenomena.
There is nothing more to add that isn't captured superbly in the Almanac report.  It was a team effort to draw the match, but it couldn't have been done without the weather
As an aside, Bob Cunis's bowling figures are wonderfully orderly.
Eden Park in the early 1980s, and you know it's gluggy when Richard Hadlee takes a solitary wicket in the match.  Just look at those scoring rates.
Anyway, New Zealand needed 157 in 243 minutes to win the game.  20 minutes was lost early to rain and it ended up being called off for bad light, but in this case they were more of an excuse for not achieving the target.
The home side were already one up in the series and seemed more intent in hanging on for what was to be only their third series win.  What made it stranger is they did pay lip service to the chase by promoting Jock Edwards and Hadlee up the order.  A quick check of their strike rates would indicate this was pretty half-hearted.
New Zealand's timid chase was criticised at the time; in fact it was probably quite a milestone in that it marked the first instance of Brian Waddle getting on his soap box.
In a slightly different scenario, New Zealand has never been closer to winning a test when the rain came.  They were within 33 runs of the target with 6 wickets remaining when what was meant to be a brief shower drifted in from Port Chalmers.
Except the shower stopped over University Oval.
33 runs is not a lot of runs short, especially when a scoring rate of 3.7 in chasing 112 would have seen New Zealand home in the overs available.
There were mitigating circumstances for this; the hosts found themselves 44/4; West India off-spinner Shillingford had opened the bowling and taken all four wickets to fall, and this was the fifth day.
Still there was an unbeaten partnership of 35 off 15 overs, and Taylor 16(61) and Anderson 20(43) normally score a lot faster than that.  Of all the matches in this list, that was probably the one that didn't need to be.