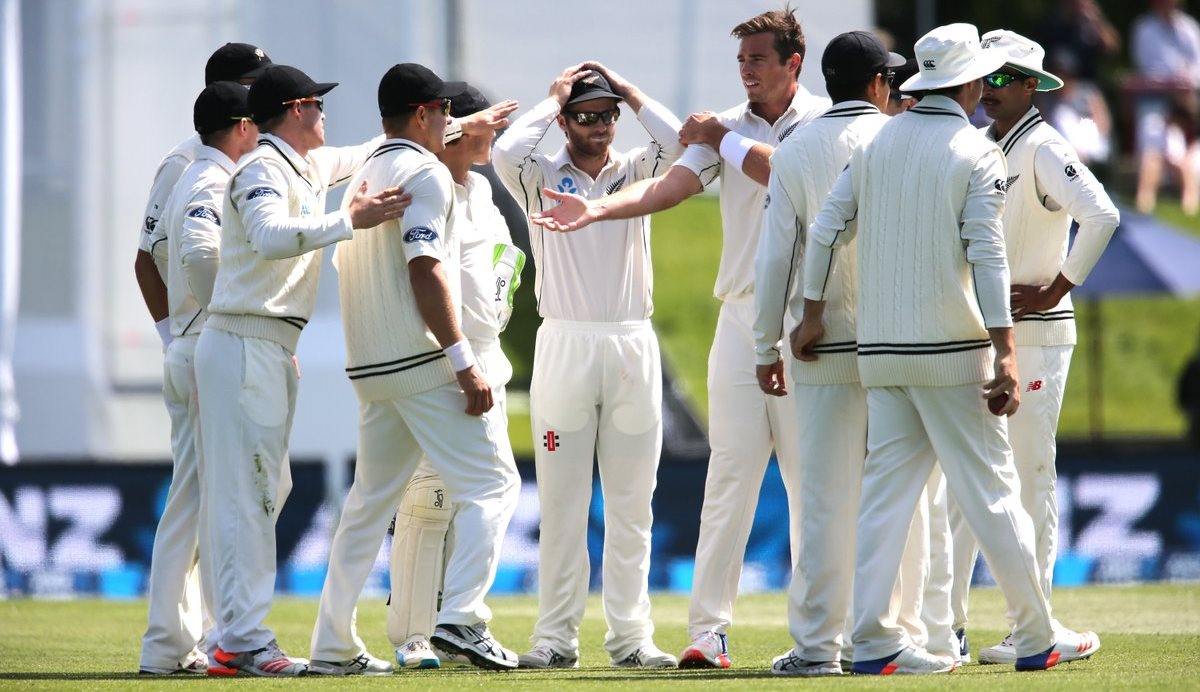 Following four successive heavy test defeats in South Africa and India, the New Zealand cricket team returned home, played its earliest ever home test, and efficiently went about beating Pakistan.
And they did this with a team that had six changes from the previous test side; a number not matched since 1946.  See Australia, it can work.
A couple of big things went New Zealand's way before the test.  First there was the lack of Pakistan build-up and then a pretty important toss went their way.  On the latter, they would feel they were overdue.
The bonuses were the two players on debut.  It is hard to think of a test where two different players on debut had such an impact.
Colin de Grandhomme's performance on debut could not have been predicted.  He had a few things in his favour, but he made the most of them.  This was in keeping with a lot of the team's performance.  It looks as if he will fill the "Well that's just how he bats" quota too.
Raval's introduction to test cricket was very assuring; he mostly looked as if he'd been playing the stuff for years.  He probably hasn't faced too many bowlers like Yasir Shah though.
What New Zealand did best was have a game plan, and they stuck to it.  They had confidence in their plans in those conditions and, apart from a brief period on the last morning, stuck to them.
There have been some suggestions that Pakistan did not want to be there.  That is utter rubbish.  Their channelling of Hanif Mohammed on Saturday afternoon indicated quite the opposite.  If you reach 80 off 50 overs at the start of your innings you are digging deep.
The New Zealand ND opening bowler glamour boys did well and, as is so often the case, seemed to alternate who was in the ascendancy at any given time.  But they usually do well before Christmas.  Meanwhile, Wagner kept on Wagnering.
There are still holes in the batting.  Raval's composure was just as well, because Latham's discomfort was a worry.  He got bounced out by a medium pacer, and can expect a fair amount of short pitched bowling in Hamilton.
We now know what Ross Taylor's problems are.  If your eye-sight starts to play up then it is easy to see how that would quickly become an overall confidence issue.
The importance of Williamson to the line-up was once again highlighted.  The level of angst created because he had gone four innings (two of which when he was clearly recovering from the flu) without a half century said a fair bit.
Hamilton will be trickier.  The tourists have now had a warm-up, and it will be warmer.  New Zealand has won only one series at home against Pakistan, and that was due to the unlikely Coney-Chatfield partnership.  That will be the real test.
And then there is the uncertainty over Ross Taylor.