England: For Better or Worse
2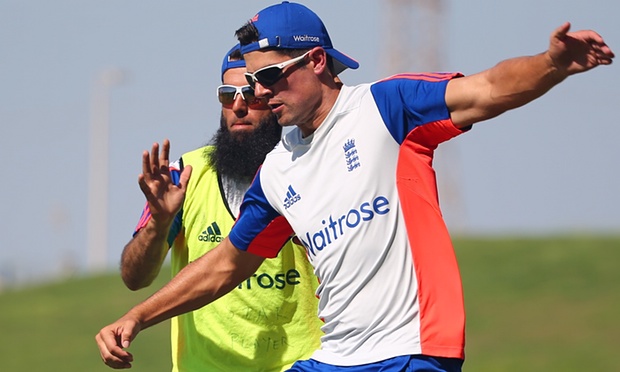 Typical of any English sports team, the England cricket team always have the weight of expectation on their shoulders when they perform, but they don't always get the results that this cricket-loving nation expects. Just like the England football team and their penalty shoot-out struggles, and just like the England rugby team, who recently blew their chances in the group stage of a tournament they were hosting, the England cricket team always have a lot of hope behind them, but very rarely do things go smoothly for them.
One of the biggest tests that this team will face this year comes against Pakistan on the 13th of October, a preview of which you can find over on OnlineCricketBetting.net. These two teams faced each other in 2012, when the test was a whitewash in favour of Pakistan, and according to Misbah-ul-Haq, the Pakistan captain, England are considerably weaker now than they were then. Of course, England don't feel the same way and pace bowler James Anderson was quick to dismiss these comments.
You should never read too much into post-match interviews and wars of words, but are there any grains of truth in these?
Are England Weaker?
The 2012 line-up that the Pakistan captain was referring to didn't have the best year. As well as those losses to Pakistan, they also fell to defeats against South Africa and didn't have a comfortable time of things against either India or Sri Lanka. What's more, there were some big names involved in that Middle Eastern tour that also played throughout 2012, and are no longer available. These include Andrew Strauss, Kevin Peterson and Matt Prior, giants of the England game and household names in the country where they ply their trade.
So, does this mean that England really are weaker? Well, not quite. When the old guard leave, there is often a revival in the team, because fresh and dedicated players come in, things are shaken up and performances on the whole can increase. This happened to the England football team when they waved goodbye to the likes of Gerrard, Lampard, Terry and Beckham, securing an undefeated run in the Euro 2016 qualifiers and looking much better for it, and it has also happened here.
England were fantastic in a recent series against Australia, and prior to that they looked very comfortable in wins against New Zealand, a team who had beaten them in the ICC World Cup, on course to a great run that saw them lose to Australia in the final. Of course, England didn't have the best time of it in that tournament, but on the biggest stage, with the pressure and expectation from the home fans that we discussed above, they rarely do.
The upcoming test against Pakistan is not the biggest stage though, and it's a stage on which England have triumphed many times.
England's Hopes
Overall, the England team of 2015 are much better than the England team of 2012, because whilst they are depleted of some big names, they have many determined and talented players waiting in the wings. There will be some big questions asked of them, and everything from the hot and harsh conditions, to the fact that they are playing away from home will work against them. Also, the England team of 2015 have already recorded losses to Pakistan.
Still, if the words of the Pakistan captain reflect the feeling of the entire team, then maybe that will work in England's favour. Complacency and underestimation can have more of an effect in sport than form, location and even talent, and if Pakistan lower their guard for just a moment, England might be able to take advantage, gaining momentum that lasts for the entire test and making Misbah-ul-Haq regret his words.