Exit Interview: The Chiefs
0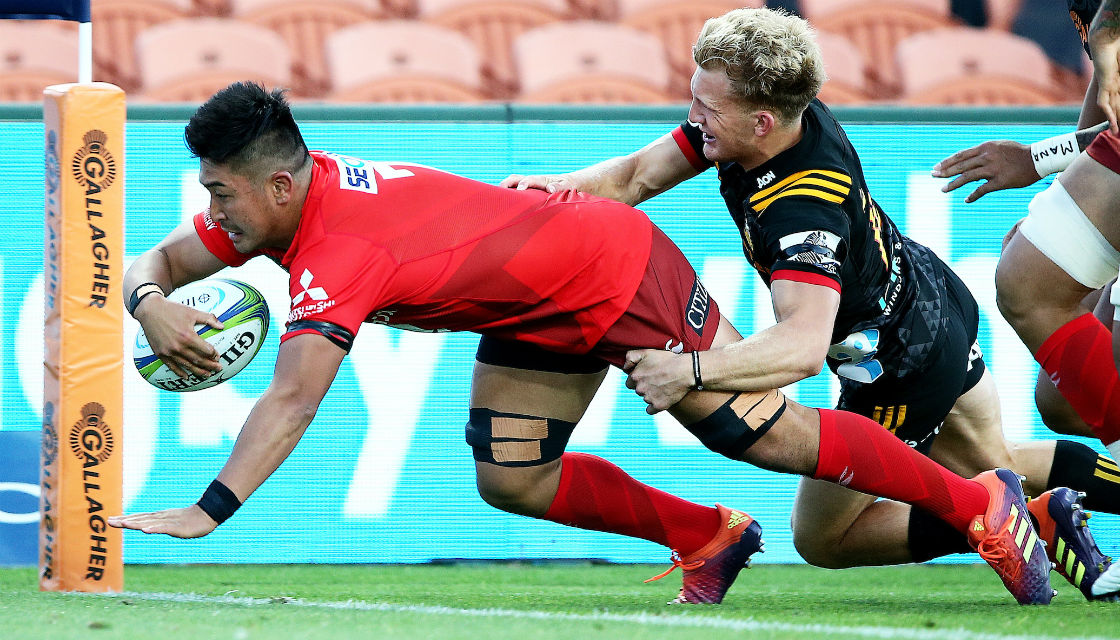 By Richard Irvine
The third in a five part series of writers from the various New Zealand Super Rugby franchises giving their season ending exit interviews.  The Chiefs.
Summarising this season is harder than enjoying musical theatre.
Act one was the shocking start. Thrashed by the Sunwolves at home, badly beaten up by the Crusaders and the Brumbies away and a frustrating draw with the Hurricanes. Grim stuff.
Act two was cautious signs of life. Wins in Argentina and South Africa and a never say die draw in Dunedin, tempered by losing Damian McKenzie for the season.
Act three was somehow becoming the form team in the competition, winning the last three in a row, including beating the Crusaders in Fiji, to earn a trip on the plane to Argentina for the playoffs.
This was all done with a bunch of guys you've probably never heard of – but Chiefs fans came to love by the end of it.
Whatever Colin Cooper did to make this very green team tick, it bloody worked, even if it felt reactive and like crisis management with every fresh injury report. Starting Brad Weber when the All Black selectors would have preferred Te Toiroa Tahuriorangi sent a message that its team first, and bugger everyone else.
The playoff spot was well-earned, and there's no shame in narrowly going down to the Jaguares, another team punching above its weight, in Argentina. Hopefully next year we can play our knockout games in Hamilton.
Is this what the Chiefs do now? Forever taking humble resources and injury challenges and turning it into something more? That's well and good, but I'd love to see us with everyone fit and all the big guns available and have a proper go at the title.
THE BIGGEST SURPRISE 
Basically everyone. Weber and Lienert-Brown's experience, along with Sam Cane regaining his form so quickly after BREAKING HIS NECK certainly helped the young players like Lachlan Boshier, and wonderful outside backs Jack Debreczeni and Shaun Stevenson work wonders.
HIGHLIGHT
That extraordinary match in steamy Suva. We were down 20-0 early on, but ran out 40-27 winners. It felt like a throwback to the defence-free 'basketball on grass' stuff that Stephen Jones hated so much, but made it feel for a while like anything could happen.
NEXT YEAR
Could we have found that gutsy groove without the injuries and early setbacks? Maybe? Next year's challenge is hitting the ground running. We're now without Retallick, but these up and coming players should all be back and be better for starting so many games this year.
And in breaking news… we'll have a new coach next year. While Cooper was an initially underwhelming appointment for Chiefs fans, he's earned respect. Will be interesting to see what happens next in the coaching box, with a potential candidate taking the job at an awkward transition point for the All Black coaching line up. But – working with this raw talent should be pretty attractive I'd have thought. Fingers crossed.
Follow Richard on Twitter