Harbour moves to halt decline
4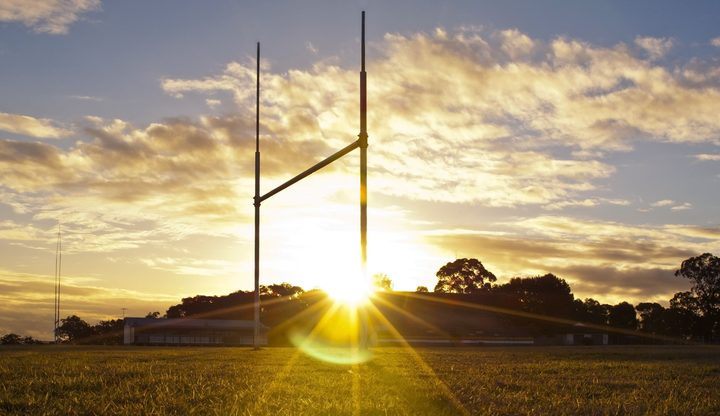 By Ryan Nixon
North Harbour Rugby outraged many this week, with news breaking of their decision to get rid of their junior representative programme, including the Roller Mills and under 14 teams and the traditional end of year club rep tournaments. In their place are yet to be announced "rugby development experiences" as well as non-contact Rippa grades targeting boys between 8 and 13, and girls' grades up to the age of 15. It wasn't difficult to predict the response, with the usual cries of "PC gone mad" and "kids need to harden up" flooding social media. Those people are unfortunately missing the point.
This isn't about political correctness and it's not about children being soft. It's about a union located within New Zealand's biggest city front footing a well publicised issue within New Zealand Rugby.
Just last month, hot on the heels of the Saint Kentigern College 1st XV controversy, New Zealand rugby released their review into high school rugby. It was damning and there were some alarming trends. In Auckland Rugby, the number of secondary school teams had fallen by 44 between 2013 and 2018, while in North Harbour it had dropped by 28 between 2014 and last year. That decline doesn't tell the full story either, given that girls' rugby is actually experiencing growth in the number of players and teams, papering over some of the cracks showing in schoolboy rugby. North Harbour did their own studies, with General Manager David Gibson and Head of Rugby Engagement & Participation Bill Wigglesworth both citing their evidence that children largely want to play rugby for fun, and lose interest if they don't feel they're destined for success as a representative player.
What's more, is that this initiative aligns with New Zealand Rugby's Strategic Plan. Two of the foci from that plan is to have "more players and more communities participating" while ensuring "rugby is the sport of choice in wider Auckland." In particular, the plan targets teenagers, with women and Asian communities among the other groups specifically mentioned. If studies indicate that the majority of children would rather play for the enjoyment and to spend time with their friends, then the unnecessary pressures of representative rugby at that age are not warranted. Weight for age competitions like the Walter Dickson and Roller Mills tournaments see children aged as young as 11 and 12 dieting or fasting to stay under weight limits, while there is often a political element to selection based on who is selected as coach, who you know and what club you play for. It is hard to fathom just how removing these elements from rugby can be a bad thing, especially if the result is more kids remaining in the game. As a former North Harbour Roller Mills representative myself, I had those same pressures placed on me. Firstly, missing selection when competing against the manager's son and then, after being a late call up to the squad, having to diet in the fortnight before the tournament.
The "rugby development experiences" are still being established by North Harbour and their clubs. What they will likely entail though is training and skill development opportunities for players, open to all. Playing the game for fun? You don't have to attend. Competitive, driven and with higher ambitions? Then you can make the most of those opportunities, without the political nonsense that normally accompanies them. You and your friends can attend together and enjoy the experiences as well, rather than being split up on the whims of a representative selector.
Meanwhile, the Rippa rugby programmes ensure that players who may be late to physically mature can still participate in the game, developing plenty of the handling and evasive skills required, without worry that their lack of size will inhibit them against bigger and stronger players. Rugby has plenty of competitors for participants in this day and age, and children worried about getting hurt or injured are likely to pick other options. Many of these kids will then physically develop later, having already been lost from the system.
North Harbour Rugby deserve applause for doing this and I suspect we'll see a number of other unions either following suit, or at the very least paying close attention to the outcomes. Those venting their dismay and disgust on social media need to realise that this isn't some hastily made decision, but rather an initiative based on months of study and evidence. If the move ensures that more players stick with rugby through their high school years, then the success will be well worth the price of a few outraged parents, disappointed that their 12 year old son didn't get to play rep rugby.
Follow Ryan on Twitter