In the Rich Man's World
2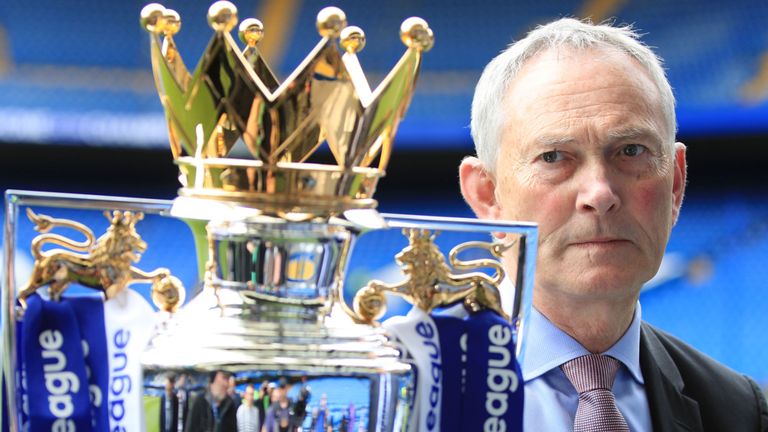 By Aiden McLaughlin 
Back in the late 1980's and early 1990's, there was a 'Big Five' when it came to English football; Arsenal, Everton, Liverpool, Man Utd and Spurs. There had been chat for a while of a breakaway, a 'Super League', with the best teams departing from the established four professional divisions of the Football League. Guess what the main driver was? Yep, money – some things never change. By establishing their own league, they would divide the money from tv coverage amongst themselves, rather than all 92 Football League clubs.
To make it work, they needed the backing of The Football Association and sure enough, that was provided and the deal was done. Free to air channel ITV put in a huge bid to secure the tv rights, but Rupert Murdoch's subscription based Sky Television needed a flagship product; they had flirted with boxing (Mike Tyson v Frank Bruno comes to mind) but football was the way forward. It changed the landscape forever.
Since then, the English Premier League has experienced incredible, worldwide growth. In November 1999, they appointed Richard Scudamore as their CEO; ironically he was poached from the Football League, where he had been negotiating commercial and tv rights for the three remaining professional divisions and the League Cup. Back then, the EPL was in the middle of a 4 year domestic tv deal totalling £670 million; right now we are in the last season of a 3 year domestic deal totalling £5.136 billion. That's before the international market adds further tv revenue of approx. £1 billion per season. A tough negotiator, described by some as abrasive, Scudamore deserves much of the credit.
Although he hasn't been consistently high profile, he's had his moments. He was behind the '39th game' proposal about a decade ago, which would have seen an extra round of matches played at neutral venues overseas; the estimated extra income was between £40 million and £80 million per year. There was opposition from supporters and club managers and even those upstanding international administrators Sepp Blatter & Michel Platini were against it.
In 2014, some of Scudamore's private emails were leaked and clearly found to be both sexist and inappropriate.
He survived and in June this year announced at the EPL AGM that he was stepping down from his role at the end of this year. At the time he was on a reported £2.5 million salary/bonus package per annum.
It all went a bit quiet after that. Over the past week, that has all changed. Each of the 20 EPL clubs was asked by the organisation's remuneration committee to contribute £250,000 each as a parting bonus to Scudamore, to be paid to him over the next three years, while he continues to work in an 'advisory capacity' for his successor Susanna Dinnage. A statement said:
'The payments are in recognition of the outstanding work Richard has carried out over the last 19 years.' Nice.
Scudamore has played a hugely significant role in getting the EPL to where is today, i.e. the most lucrative football league in the world. He's been well rewarded for that via his pay packet. Should he get a parting gift? I don't have a problem with something (gold watch, carriage clock, Bristol City season ticket as that's who he supports), but it's the sheer scale of the payment that troubles me, and unsurprisingly, I'm in the majority. To be fair, some of the clubs are against it – Leicester, Fulham, Watford and Wolves have been named; there could be others.
An estimated £200 million per year is paid in agents fees by the clubs, so maybe they should look to curb that spending habit. Player wages are astronomical, that's not going to change. Maybe £5 million is a drop in the ocean compared to all that. Sometimes though, comparisons to justify are irrelevant. This is an era where ticket prices have risen to such an extent where supporters have protested by walking out en masse during games (see Liverpool v Sunderland in 2016 for example). Football in England is the national sport, the working family's game. They come to support week in, week out, come rain or come (unlikely) shine. Fans groups have gone on the offensive with the Football Supporters Federation saying:
'Premier League clubs have always told fan groups that budgets are planned in advance and there's not a surplus of cash lying around from their extremely lucrative TV deal. In the meantime loyal football supporters continue to be inconvenienced by fixture changes to fit TV schedules, often losing out on travel costs or struggling to get to and from games in the first place. Now it appears clubs can stick their hands down the back of the sofa and find £250,000 at a moment's notice. Fans strongly oppose the 'golden handshake' and we urge clubs not to make a decision which is hugely unpopular with supporters.'
With that statement it's game, set and match to the fans I reckon. How out of touch can an organisation be? If you're the EPL, very out of touch.
Follow Aiden on Twitter