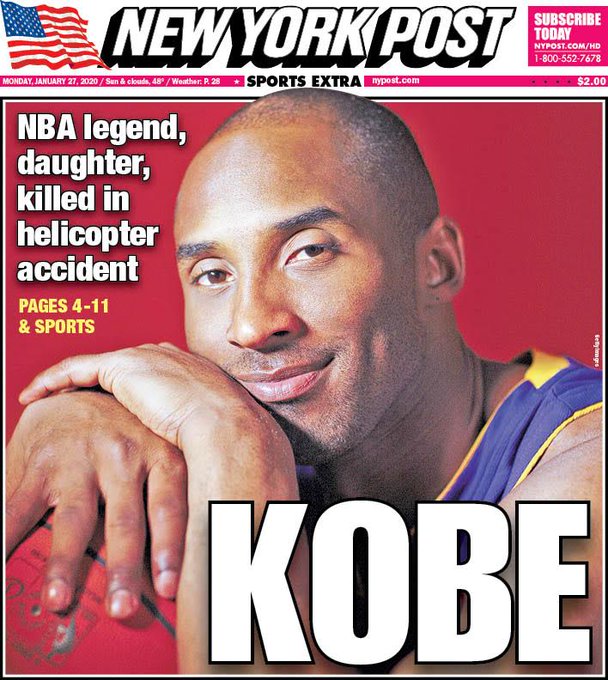 By Ryan Nixon
If you'd asked me before the Kobe Bryant tragedy occurred how I might react to his passing, I'm not sure I could have come up with an answer. I was no fan of Kobe Bryant. He played for the Los Angeles Lakers, that evil purple and gold juggernaut. History, titles, success, big market, bright lights, celebrity fans. The Lakers represent the antithesis of the team I support, and when the Indiana Pacers lost to the Lakers in the 2000 NBA Finals, Kobe was there. He wasn't at the peak of his powers, operating mostly as sidekick to the unstoppable Shaquille O'Neal, but he was there, honing his craft as an emerging nemesis.
As a result, I looked at Kobe Bryant through the ugliest of emotions – envy. How dare he use his phenomenal basketball talents to play for one of the most famous teams in all of sports? Why did he have to score so many points and win so many titles? When he got embroiled in controversy, it was strangely satisfying. "Hurray!" I could exclaim, as I now had legitimate reasons to cheer against this evil villain.
Sports fans love to have someone to cheer against. We elevate sports beyond what they really are, turning them into some version of us against them. David versus Goliath, good versus evil. Somewhere along the way, sports became more than just about proving athletic prowess, they became entertainment. The narratives we spin and the stories we share are always looking for that bad guy to root against. Social media has only made things worse as people search for the reasons why someone is so dominant in their sport, as if hard work and skill can't possibly be it. If we can convince ourselves of those reasons, it makes it much easier to treat an opponent like a movie villain rather than an athletic adversary. The Lakers are Hans Gruber, the All Blacks are Darth Vader, the Yankees are Thanos.
Yet, it was only sadness that overcame me when hearing the news of Bryant's tragic passing. There was a respect for Bryant that could never be shared by a true villain. Five NBA titles. Two NBA Final MVPs. One league MVP. Eighteen times an All-Star. Fifteen times All-NBA (including eleven first team selections). The list goes on. Time may see some of his accolades surpassed, and it was only this week that LeBron James edged past him as the third highest points scorer of all time. Yet those numbers will always tell a story of just how good this man was at basketball.
The sadness went beyond that though. Kobe Bryant was a human, who had learned from his mistakes on and off the court to be a better person. Seeing the joy he shared with his daughter Gianna (who was also tragically killed in the accident) as they sat courtside at NBA games showed that this was a loving family man, doing the things that any normal husband and father would do. To see his life taken so young and so unnecessarily is incomprehensible, and a poignant reminder that sometimes life is fragile and that we need to cherish each moment. I might have looked at Kobe Bryant as a villain, but through tears of sadness, today I was reminded he was a hero.
Follow Ryan on Twitter