Lockdown Recommendations: Listen
0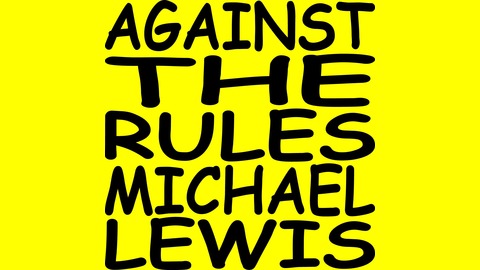 Against the Rules – @JamieBellNZ
Michael Lewis wrote the books behind your favourite baseball movie, your favourite football movie, and your favourite financial markets movie. That's Moneyball, The Blind Side, and The Big Short, not Bull Durham, Any Given Sunday, and Wall Street. This time last year he took his talents to sound beats, starting Against The Rules, a podcast from Malcolm Gladwell's Pushkin Industries. Described by Lewis as being about "all the poorly refereed corners of life", it's not strictly a sports podcast – just as Lewis himself isn't strictly a sports writer, but it takes its theme from lessons best learnt on the court, against the ropes, and between the lines. Start at the beginning with Against The Rules – the first episode does, literally, look at sport and referees, taking us inside the NBA's Replay Center and looking at how bias and technology combine in trying to ensure the NBA is a level playing field.
Sports Business Radio – @HDiddyNZ
If American sports are your thing, this podcast focuses on the massive trades, contracts, logistics and deals that keep the wheels spinning in some of the biggest leagues in the world. Brian Berger does stray in sports and events outside the States from time to time, too. The podcast is pretty regular, especially at the moment exploring how teams and competitions are coping during COVID-19, so dip your toe by scrolling through the feed to find the ones which most interest you.
The Bill Simmons Podcast – @NewYorkNixon
The flagship show for The Ringer podcast network, where there are a number of other decent sports and pop culture podcasts. Simmons is extremely well connected and has a variety of high profile guests, with none better than the hilarious Cousin Sal. A weekly highlight during the NFL season is when Simmons and Sal play Guess the Lines, reviewing and previewing each week's games with their unique brand of analysis and humour.
The Howie Games – – @Womble101
This podcast has racked up the best part of 100 episodes. Howie is Mark Howard, probably best known here for his cricket commentary and presenting for Fox Sports. He sits down with predominantly Australian sports stars for lengthy one on one interviews. International interviewees have included Scott McLaughlin, Lewis Hamilton and Kumar Sangakkara.