New Zealand chances of winning thw World Cup 2019 and Best Casinos in New Zealand
0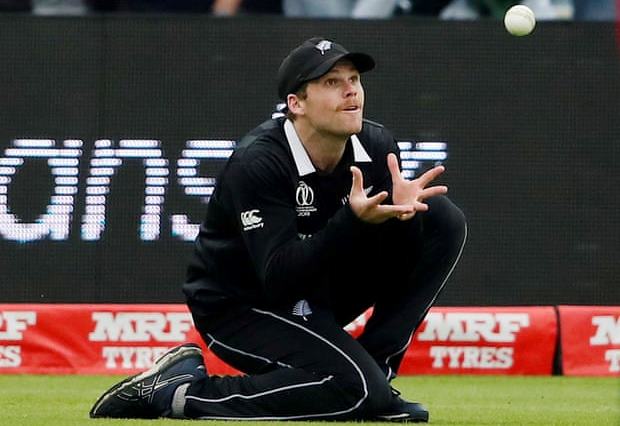 The 2019 Cricket World Cup is here finally and the host England has started the campaign on a high note by defeating South Africa. Indeed, the English are confirming the reason why they are touted as the possible favorites to lift the trophy this time around. On the second day of the tourney, West Indies beat Pakistan while Sri Lanka was outwitted by New Zealand in a 10-wicket defeat.
In that game New Zealand's Colin Munro (58*) and Martin Guptill (73*) showed exceptional performance and they were instrumental at ensuring a smooth win for their team. The man of the match, fast bowler Matt Henry took crucial wickets (3/29).
Defending champions Australia also started their title defense on a high note in Bristol by beating Afghanistan by seven wickets. David Warner (89*) and Aaron Finch (66) made this win obvious who helped their team beat Afghanistan easily. In other news, Bangladesh surprised South Africa by beating them by 21 runs at the Oval. The win by Bangladesh over South Africa came to pass thanks to Shakib Al Hassan (75) and Mushfiqur Rahim (78). This loss dented the chances of South Africa reaching into the semi-finals and finally they exited world cup after a loss to Pakistan, their 5th loss.
New Zealand – the dark horse in the tourney?
While most of the teams participating in the Cricket World Cup 2019 are tough and have won major titles, New Zealand is rather different. They are referred to as the dark horse – a term that is often used to refer to a team that exceeds its expectations by far. New Zealand came to the tournament being perceived as a second tier team but has now performed well even far beyond the expectations of many.
We take a closer look into the team and analyze all the statistics about it for you to make informed decisions in your betting endeavors. Betting on a surprise team on a major tournament such as New Zealand is not easy but can actually pay you well, should the team win. This is usually due to the fact that such teams are usually given higher odds of winning. You can check out for a list of the best New Zealand Casino Games to bet on.
What should we expect of New Zealand?
Well, over the past 11 Cricket World Cup iterations, there have been varied formats that have been observed; some had super six while others had super eight. Interestingly, all of the editions had some sort of preliminary matches that were preceded with play-offs. The New Zealand cricket team has been able to manage to sail through the preliminary stage except in 1983 and 1987. For this, New Zealand is exceptional as there is no other team that has achieved this feat nine times. Even some of the best teams such as England and Australia have only succeeded at this eight times each. This gives New Zealand consistency, which is a good record. If you wish to place a bet on New Zealand, choose a casino with NZ dollars and who knows? You could possibly win the bet.
New Zealand has had a good record against lower teams and in the past four years. They have been able to win a total of 24 matches and losing just a paltry 4. This is something that gives New Zealand team an edge over the other teams it is going to play against.
Conversely, New Zealand is not so good against the top teams, for instance, since the previous World Cup, the team has lost 25 of the 40 matches they have played. It can be easy for New Zealand to be able to easily make it past the preliminaries and to the semi-finals. The team may not be the favorites to win this year's World Cup but they have a record of doing well such that they could even cause an upset in the World Cup this year! New Zealand could as well pull what Pakistan did in the last tournament (Champions Trophy 2017) and even win the cup altogether.
Here are the results for New Zealand matches in Cricket World Cup 2019 so far:
The first match that New Zealand played against Sri Lanka, which they won by 10 wickets, courtesy to a super spell by Matt Henry (3/29). Final Score: SL 136, NZ 137/0.
In second match they had beaten Bangladesh in a tense chase. Final Score: BDESH 244, NZ 248/8. MOM: Ross Taylor (82 runs in 91 balls).
The third victory for New Zealand was over Afghanistan. James Neesham took his first fiver (5/31) in ODIs. Final Score: AFG 172, NZ 173/3.
Their fourth match against India at Trent Bridge, Nottingham was abandoned due to rain without a ball being bowled. Final Score: No result.
Their fifth match was against a struggling South Africa. NZ Captain Kane Williamson scored his 12th century (106*) to guide New Zealand to victory. Final Score: SA 241/6, NZ 245/6.
Their fifth victory was over West Indies. Captain Kane Williamson again scored a fine century (148), his 13th. Final Score: NZ 291/8, WI 286.