By The Spotter
A bit of nostalgia to enjoy over a comparatively quiet sports weekend: First up are some general sports quotes that I posted last year ( ICYMI then. I'm too tired to seek out other ones today), followed by a mix of NZ provincial and international Rugby tries from the 80s. Check out the 'splashdown' try from the 1981 North vs South match on Carisbrook. Now that's what you call old school.
Diehards in their forties and over will recall the annual inter-island clashes (which ceased in 1986 at Oamaru, of all places). How very taciturn and Kiwi that the North and South teams used to line up in black and white. Bugger all imagination there- and the uniforms for the old All Black trials were exactly the same as for the inter-island clashes, as well. These were the kind of dark ages of the New Zealand Rugby Union executive in the days of Jack 'no comment' Sullivan and Ces 'there is certainly no clandestine tour being arranged on my watch, Cavaliers who?' Blazey.
By the way, there is a guy who goes by the name of waylon99 that posts a lot of the Rugby flashbacks on Youtube. Bless you sir, whoever you may be.
SOME FAMOUS (AND NOT-SO FAMOUS) QUOTES THEN:
Golf: 'Is my friend in the bunker or is the bastard on the green?' (Anonymous)
Cricket: 'Hey Tufnell, can I borrow your brain? I'm building an idiot. (Aussie fan to the somewhat eccentric English spinner, Phil Tufnell, circa early 90s).
Baseball: 'I took our boy to see Dr. Zhivago'. 'Why? What's wrong with him?' (Yankees legend Yogi Berra responds to information about his wife's day).
Basketball: 'If cocaine were helium, the NBA would float away'. (Legendary American sports caster Art Rust).
Onto football.  Two pearlers from former Man Utd boss in the 70s, Tommy Docherty:
"If Mourinho were made of chocolate, he'd lick himself".
"He can't run, can't tackle and can't head a ball. The only time he goes forward is for the coin toss". (referring to ex-England midfielder, Ray Wilkins).
From the captain of the great Liverpool team of the late '70s, Phil Thompson (latterly a somewhat enigmatic TV pundit):
"We were caviar in the first half, cabbage in the second".
'They say Glenn Hoddle's found God…that must have been one heck of a pass'. (Comedian Jasper Carrott).
John Terry had an unfortunate way of describing the celebration of a goal by William Gallas a few years ago at Chelsea:
"As I've grabbed hold of Willie, the manager's there, the staff and all the players"!
The tricky winger out of Aberdeen and now Scotland national team supremo, Gordon Strachan, obviously possesses a fairly sardonic wit if the following quips are anything to go by:
(To a reporter): "You want a quick word, do you?…Velocity".
(To another unfortunate): " Any changes? Naw, still five-foot six, with ginger hair and a big nose".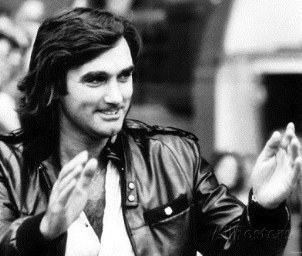 (Gary Lineker): "So Gordon, if you were English, what formation would you employ"?
(Gordon Strachan): "If I were English I'd top myself"!
Georgie Best's most famous quote was  "I spent a lot of money on booze, birds and fast cars…the rest I just squandered" but this isn't bad either.
"I used to go missing a lot- Miss Canada, Miss United Kingdom, Miss Germany…
And lastly, one from the man who turned Liverpool into a feared force before Bob Paisley came along, Bill Shankly:
"If Everton had a match at the bottom of my garden, I'd draw the curtains".
And finally, those Eighties Rugby tries: