By Stephen Gallagher
FRIDAY:
Canberra Raiders V Manly Warringah Sea Eagles – GIO Stadium – 22.00NZT
 Here's a good Friday night match up.
After a thrilling come from behind win to put them in 7th place, the Raiders have gone back to back and are ready to make it three in their way.
Standing in their way are the lowly ranked Sea Eagles who's away form has been poor this season, and have a big task to mount in ACT.
The Raiders are finding the right balance, lead by hooker Josh Hodgson and their thrilling halves pair of Austin and Sezer.
The Eagles will have to play a direct style of footy, and bring a good kicking game if they want to disarm the Canberra side.
TIP: Raiders by 13+
SATURDAY:
New Zealand Warriors V Brisbane Broncos – Mount Smart Stadium – 17.00NZT
 The Warriors play their fourth game in the same country in four rounds – and need to turn absolutely everything around if they want to even compete with this team.
Brisbane's upset loss is going to stir the pot for them this week, hard to see them lose three in a row, even with their star players participating in Origin on Wednesday.
The Broncos will come out with a simple game plan, and that's to keep turning the Warriors around.
The lack of attacking flair has been incredibly noticeable from the Warriors, for their sake – I hope they have taking a bullocking over the bye round and are ready to fire.
TIP: Broncos are too good. Broncos 1-12.
North Queensland Cowboys V Newcastle Knights – 1300 SMILES Stadium – 19.30NZT
 Again, it is hard to see the Knights win. A big trip to Townsville is going to be daunting, to make matters worse – they're up against the reigning premiers.
The Cowboys are a perfectly balanced side. Their forward pack can march over anyone, and their backs can deliver when possession weights heavily in their favour.
The Knights will have to strike a couple of trick plays up to get a chance, and they are getting hella desperate. One win this season is depressing for any league fan – let alone a Knights fan.
TIP: All Cowboys from the kick off. Cowboys 13+
 Melbourne Storm V Penrith Panthers – AAMI Park – 21.30NZT
Here is a big challenge for a Penrith side bounding in to eighth spot. The Storm are usually pretty solid when their players back up from Origin, so I expect a battle up front to decide this game.
The Panthers forwards are finding consistency through the likes of Fisher-Harris, Merrin and Latu.
If they can outmuscle the likes of Bromwich x2, Proctor and Harris early it could be a ball game.
The Storm are experienced in close matches, and don't lose many – and this clutch form may be just the difference to see them get a result over the Panthers.
TIP: Storm win it by 4.
SUNDAY:
Sydney Roosters V Wests Tigers – Allianz Stadium – 18.00NZT
This bottom of the table clash will actually be worth watching, believe me.
A hint of hope for the Tigers after a slick victory at Suncorp will lead them to believe the Roosters are another side they want to tick off.
Sitting in the disappointing position of 15th, the Roosters season is on the ropes half way through the premiership regular season – so what better time to bounce back and spark up than this game here?
The Roosters 17 looks devastating on paper – but they need to perform on the field. This is the difference in 2016. A lack of on field results sees them wallowing in the filth of the ladder.
The Tigers need another strong showing from new recruit Elijah Taylor, who played his best game in two seasons last week.
TIP: Roosters got this, 1-12.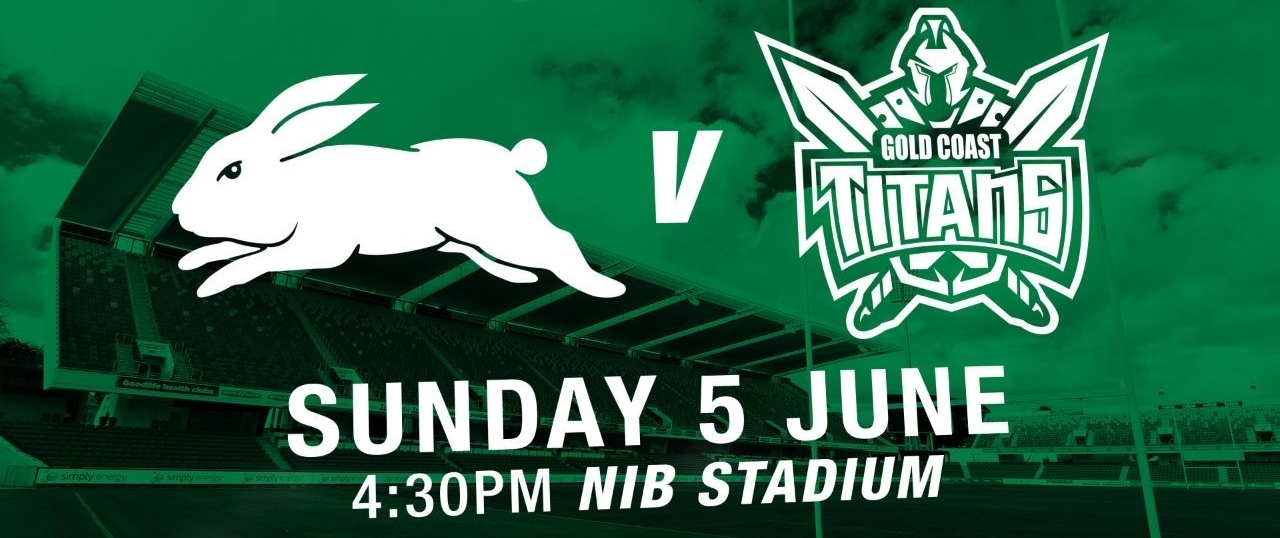 South Sydney Rabbitohs V Gold Coast Titans – NIB Stadium – 20.30NZT
 The first Perth berth of the year – the Rabbitohs are looking to get their season back on track in WA.
With a NSW/QLD line up in the halves – a lot rests on the shoulders of Adam Reynolds and Greg Inglis.
They have not been given th chance to direct their players around, which is where a solid Reynolds kicking game and a strong Inglis running game will take the pressure off their forwards.
The Titans are putting new recruit as 18th man. Konrad Hurrell may not get a go this week but he will soon enough.
The Titans have seemingly turned a corner after a slump of form through the mid-early rounds.
If they can cause an upset in Perth, it will be because of their entire roster. There's a team here, with no real superstars to lead them. If they all play their part this could be a Titans victory.
TIP: Rabbitohs are going to get this one, but it will be a good watch. 1-12.
MONDAY:
Canterbury Bankstown Bulldogs V Cronulla Sharks – ANZ Stadium – 21.00NZT
Happy birthday to Lizzie – the NRL are putting on a bash worthy of your 90 years on earth.
The Bulldogs are going to need to put everything together at home to pull this off.
Looking for 9 straight wins, the boys from the Shire are red hot in first spot and smell blood.
The Doggies will be disappointed how they fell away late last week and will have leader James Graham running it straight for close to 80 minutes.
Has the bye fallen at the wrong time for Cronulla with so much momentum behind them?
I say no. They are too strong this year to question this. I think they have to keep winning, and if they want a shot at the title – this game is a game they have to get up for.
TIP: Sharks in a nail biter. 1-12.
Follow Stephen Gallagher on Twitter