By Stephen Gallagher
THURSDAY
Brisbane Broncos V Sydney Roosters – Suncorp Stadium – 21.50NZT
The Broncos will be fighting to do all they can to secure a top four finish.
In stellar form at the right time, it could be a cricket score against the hapless Chooks.
Sitting in 15th spot, it was a season of absolute disappointment from the get go for the Roosters.
Brisbane just have to attack the flanks and make light work of the Roosters edge defence, and if they do – they will put themselves in to a good chance to finish 4th, depending on results.
TIP: Broncos 13+
FRIDAY
Canterbury Bankstown Bulldogs V South Sydney Rabbitohs – ANZ Stadium -​21.50NZT
I can feel the Bulldogs letting this one slip.
Souths have been great over the last three weeks, which for them has been disappointing as they've looked so lethal at the beginning and end of the season but their middle was horrible.
The Bulldogs are looking like they're running out of gas – and will need a big hit out in this one to try boost some personal form.
If the Bankstown boys can throw caution to the wind, and stick it to the big Bunnies, there is a tight game looming. I can see the forward packs just crashing like thunder.
TIP: Rabbitohs 1-12
SATURDAY:
Saint George Illawarra Dragons V Newcastle Knights – UOW Jubilee Oval – 17.00NZT
Two terrible seasons will end here. The Knights are on the verge of the worst season in the NRL since 1993, and the Dragons have absolutely fallen apart right at the end.
Hopefully for the fans, there is something watchable to unfold, otherwise it could be a very woeful night.
The Dragons don't want to be beaten by last spot, and at their home ground I can see them putting on a performance to be proud of.
Sorry Knights fans.
TIP: Dragons 1-12
North Queensland Cowboys V Gold Coast Titans – 1300 SMILES Stadium – 19.30NZT
This game is a very big one for both teams.
Cowboys win, and they retain fourth spot and a second life in the first round of the finals. If the Titans win, they will 100% secure a finals spot.
The Titans have to put everything in to this. Treat it as playoffs footy. Lose, and your season could be over.
The Cowboys are always tough to beat on their home turf, and with a top four spot on the line I will like they will be too classy for a faltering Titans team.
When the pressure gets turned up – experience counts. The Cowboys want to defend their title, but the Titans want to get back in the playoffs. Big match up.
TIP: Cowboys 1-12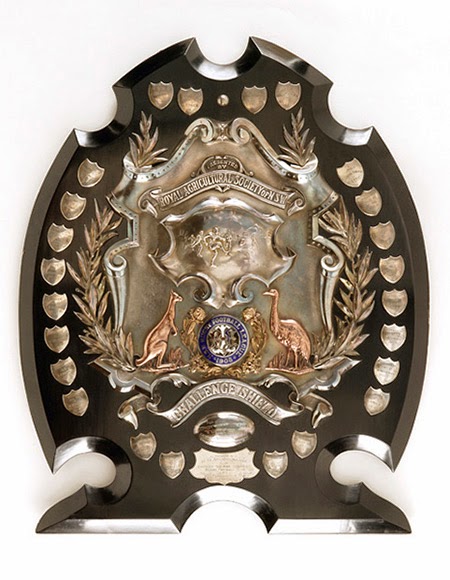 Melbourne Storm V Cronulla Sharks – AAMI Park – 21.50NZT
This match decides who takes home the JJ Giltinan shield for the minor premiership. What a fantastic end to the regular season.
All year, these two sides have been front runners of the competition and was always going to be a two horse race for first.
The Storm have been in this spot many a time, and know what preparation is required and how to attack the match.
The Sharks deserve this title, after years of heartache. However they will prefer to lift the trophy in October.
This game will well and truly go down to the wire, as all epic encounters should.
There's barely anything that separates these two sides – but the one thing that does spring to mind, is that the Storm know this pressure all too well.
TIP: Sharks 1-12
SUNDAY:
Wests Tigers V Canberra Raiders – Leichhardt Oval – 16.00NZT
​The Raiders are not going to make it easy for the Tigers.
An unchanged squad with a win and the right result, may leap them in to second.
The Tigers have their fate in their hands. Win, and they make it. However, a loss ends their season.​
Leichhardt Oval I imagine will be packed, as this is going to be a great match.
A must win effort from the Tigers may well and truly bring the best out of them.
Canberra are no easy beats. I would go as far to say they've been the best team to watch all year. Any time their backs get with the ball, they always seem to make it count.
Good luck, Tigers.
TIP: Raiders 1-12
New Zealand Warriors V Parramatta Eels – Mount Smart Stadium – 18.00NZT
Another failed season for two teams with top potential.
The Warriors will want to send off 2016 with a win at home, for the suffering fans of this club.
The Eels have been spoiling parties all year, and have a good record against the Warriors.
A few changes for both sides but still two teams capable of scoring points.
Defense has been an issue for both teams, so it might be a matter of who is able to hold their line the longest.
TIP: Warriors 1-12
Penrith Panthers V Manly Warringah Sea Eagles – Pepper Stadium – 20.00NZT
The Panthers will be hunting. Their form is gradually been getting better over the last six weeks and this is good timing for the club celebrating 50 years.
The Sea Eagles had another sub par season by their standards, but if they can somehow pop the bubble of Penrith, it might give them a wry smile.
It seems Penrith are being taken to new heights on the back of some incredible performances by their youth.
If the glory can continue, they might cause some problems for oppositions in the finals.
TIP: Panthers 1-12
Follow Stephen Gallagher on Twitter