NRL Round 16: The Preview
0
By Stephen Gallagher
THURSDAY: Parramatta Eels V South Sydney Rabbitohs – Bankswest Stadium – 21.50NZT
This game has a finals feeling about it. Two teams that are quite in the hunt for a top four finish.
Parramatta aren't exactly in fine form, but are still getting the results, whereas it seems Souths are flying and getting better each week.
There's some pressure on the Eels to put it all together this week against another top quality opposition.
Cody Walker's form for the Rabbitohs has definitely dictated how well they're going. Parra will have to shut him down.
TIP: Rabbitohs 1-12
FRIDAY:  Saint George Illawarra Dragons V Gold Coast Titans – Netstrata Jubilee Stadium – 20.00NZT
The Dragons are looking to get their third in a row and push for a top eight finish.
It won't be easy, but they have to get the Titans to do so, first.
Gold Coast have just re-signed their coach for four more seasons which is a good sign.
A few changes in both sides, but should still be a good game.
The Dragons haven't put in a convincing 80 minutes all year, and this would be a good time to start.
TIP: Dragons 1-12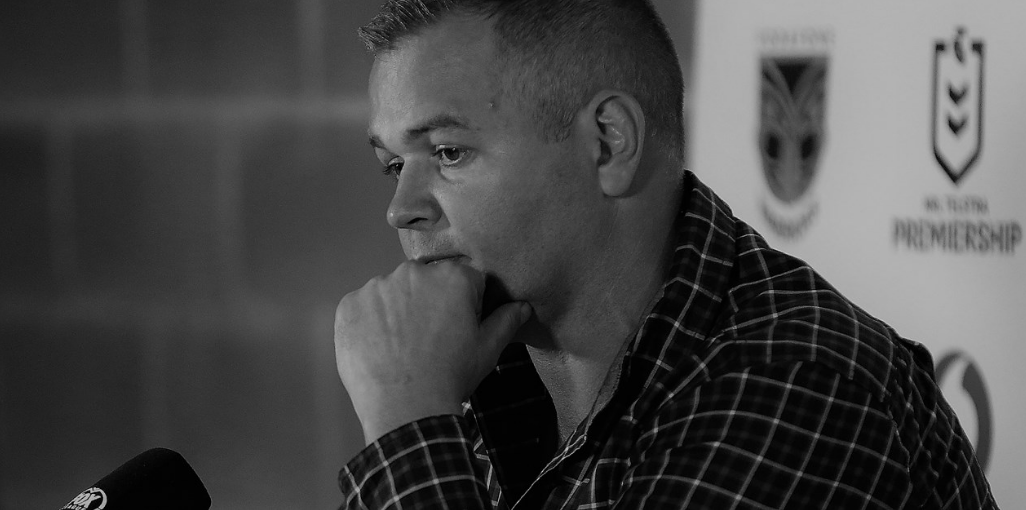 – Sydney Roosters V Brisbane Broncos – Sydney Cricket Ground – 21.55NZT
With Seibold gone, there's no more scapegoats, just the players and their accountability.
It won't be an easy one, with the Roosters ready to roll them.
There's no doubting it's chalk and cheese between these two sides, and even with the Roosters injuries concerns, there's no way they don't win this game anything short of convincing.
Broncos will be bucked.
TIP: Roosters 13+
SATURDAY: New Zealand Warriors V Newcastle Knights – Scully Park, Tamworth – 17.00NZT
It's the season where the Warriors keep on defying the odds and competing away from home.
The Knights are showing just how resilient they are with their forced hand due to so many horrible serious injuries
They still have Ponga doing wonders at the back, but he needs to work on his goal kicking. This game could be close.
The Warriors will continue to muscle up and play hard, so Newcastle need to be ready.
Also, this game is in Tamworth, as a thank you from the Warriors. Very cool.
TIP: Knights 1-12
 – Cronulla Sharks V North Queensland Cowboys – Netstrata Jubilee Station – 19.30NZT
Cronulla were very disappointing last week, while the Cowboys hung in there the whole game in a narrow loss.
The Sharks had been good up until then, so I expect them to be fired up and bounce back, but it also shows they're not quite there yet in terms of the finals.
For the Cowboys, they have nothing to lose, but do look better with Morgan in 7 and Drinkwater in 1.
If they can continue to linger and force the Sharks to make some dumb mistakes, they could get an upset.
Johnson back for the Sharks helps though.
TIP: Sharks 1-12
 – Penrith Panthers V Wests Tigers – Panthers Stadium – 21.30NZT
The Tigers will be stoked to see Grant back in the 9 jersey, but he won't solve all their issues.
The Panthers are just wonderful to watch. Young, full of confidence, and play as a team.
This battle of the West will be a tough one, but I can't see the Tigers getting an upset unless they play the best they have in 2020.
Panthers have a few changes, but their backups have been doing a great job too.
TIP: Panthers 13+
SUNDAY: Melbourne Storm V Manly Warringah Sea Eagles – Sunshine Coast Stadium 16.00NZT
Who would want to play the Storm after they were held to nil the previous week?
It could get ugly on the Sunshine Coast.
The good thing is Manly have Taupau back, he will want to make up for lost time.
They also always play their best against the Storm, so I reckon it could be a good watch.
I back the Storm to get the job done convincingly in the end however, with C Smith back in 9 providing a big helping hand.
TIP: Storm 13+
 – Canberra Raiders V Canterbury Bankstown Bulldogs – GIO Stadium – 18.00NZT
Despite their efforts, the Bulldogs still haven't done enough to win over the last month.
The Raiders seem to be getting better each week, and I'd expect them to show no mercy to the last-placed Bulldogs.
Kiwi Matt Timoko on the bench on debut for Canberra is worth a watch.
The Bulldogs have thrown plenty of players out from their capitulation last week, hope that does the trick to fire them up, but I don't think it will.
TIP: Raiders 13+
Follow Stephen Gallagher on Twitter