NRL Round 18. The Preview
0
By Stephen Gallagher
FRIDAY: Cowboys V Sharks  – Queensland Country Bank Stadium – 20.00NZT
It'll be interesting to see which Cowboys players back up from Origin on Wednesday. If they all back up, I'll lean towards the Cowboys to win this.
This is a great sneak peek at what a potential match-up in finals footy will be for both of these clubs, and just where they currently are with less than two months left in the regular season.
The Cowboys play such a strong game as a unit, and they've proven to be a side that will be hard to beat on their day.
Cronulla are looking better every week, and have moulded into a strong top-four contender.
This will be an awesome game, hopefully, Origin doesn't play too much of a part in players pulling out.
TIP: Sharks 1-12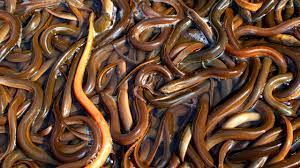 Eels V Warriors  – McDonald Jones Stadium – 21.55NZT
Parramatta should win this game, but for the majority of the season they have played down to their opponents' level.
That will be on the Warriors radar, and they'll want to ruffle some top-eight feathers in their remaining games this year.
Parramatta's team is very strong. Their forward pack has it over the Warriors, and will be tough to slow down and stop.
The Warriors also had to shuffle a few players around which won't help their cause.
TIP: Eels 13+
SATURDAY: Roosters V Dragons  – Central Coast Stadium – 17.00NZT
Here's a match with two sides who have recently dropped out of the top eight that still have a chance, and need to bring it every week.
We've seen the Roosters struggle of late, which is very unlike them. They're still a very strong squad with players who can change the game.
The Dragons have been quite physical over the last month, and have done a great job in staying in games and being competitive
That won't be enough against the Roosters. They beat them earlier this year, and the Red V would love to make it a clean sweep for the season.
Will be a really close one.
TIP: Roosters 1-12
Sea Eagles V Knights – 4 Pines Park – 19.30NZT
Another opportunity for Manly to keep the eighth spot. They play a Knights side who were outplayed on the edges last week.
The return of Jayden Brailey was a massive inclusion for the Knights, and having him start this week will definitely benefit their performance.
Manly's mobility has really improved over the last six weeks. They're moving around more. They're tiring defences out, and on the back of a strong kicking game, they've been able to control matches.
They're the better of these two sides and should be good enough to win this one comfortably.
TIP: Sea Eagles 13+
Titans V Broncos – Cbus Super Stadium – 21.35NZT
The "fill-in Broncos" didn't just fill in last week, they dominated. There's a clear depth to this club and the success they've seen this season is showing through in the confidence of their squad and the way they play eyes-up footy.
The Titans sadly don't have a shit show in hell of winning this game. Even with the bye and a chance to freshen up, they're just not a good enough team this year.
I expect the Broncos to come out really strong from the get go. They've got the muscle and the fitness to win the middle-third of the field and keep the Titans at bay.
TIP: Broncos 13+
SUNDAY: Tigers V Panthers – CommBank Stadium – 16.00NZT
To get all their best attackers on, the Tigers have shuffled Jackson Hastings into lock. He's a competitor and will do his bit for his side.
The Panthers have rested their Origin stars, but the form of their reserve grade side has been electric. 
Penrith are such a force. I've run out of superlatives to describe their form in 2022. I just love watching them play. Even their reserves have stood up with that 'next man up' mentality. 
The Tigers will hang in for the first forty, but the class of Penrith will shine through by the final whistle.
TIP: Panthers 13+
Storm V Raiders – AAMI Park – 18.05NZT
The Storm suffered two losses in a row but will get their Origin players back this week against a desperate Raiders side.
Playing at home on a Sunday afternoon will boost their morale, and this Storm side, who haven't been anywhere near their best from the beginning of the season have to stand up and deliver.
The Raiders are desperate, and they've shown plenty of good signs over the last two months. A game like this is one they will certainly rise for.
Jack Wighton is in for a big game after an error-riddled game in the rain a fortnight ago, and this Canberra pack has to stand up to Melbourne in the middle.
Definitely has game-of-the-round vibes to it. Could be an absolute thriller.
TIP: Storm 1-12
Bulldogs V Rabbitohs – Accor Stadium – 20.15NZT
Rounding out a Sunday triple-header is this interesting clash.
Yes, the Bulldogs still linger by the bottom of the table, but they have turned things around somewhat.
Souths look a lot more confident with their main man Mitchell in the 1 jersey. Their completion rate is up, and just seem to have lifted things over the last two weeks.
There's no doubting the Bulldogs ability on their day. They've proven they are a better team under Mick Potter and play a style of footy that suits their roster.
It will be a tough ask to dismantle the Rabbitohs. There's plenty about this game. Will be an entertaining affair.
TIP: Rabbitohs 1-12
Follow Stephen Gallagher on Twitter