NRL Round 5. The Preview
0
By Stephen Gallagher
THURSDAY: Knights V Sea Eagles  – McDonald Jones Stadium – 21.55NZT
What a way to kick off week five!
Obviously, the Tom Trbojevic injury is a talking point, but the Sea Eagles can't just stack all their hopes on one man. That's not sensible. They've surely got to develop as a team. Plus, it's exciting to see Tolutau Koula at the back. He has wheels!
Despite not scoring a point last week, the Knights aren't that bad. And I definitely think they should be favourites heading in to this.
Need more Kalyn Ponga impact though. The newish Newcastle spine needs to figure out how to get the best out of him.
TIP: Knights 1-12
FRIDAY: Warriors V Cowboys – Moreton Daily Stadium – 20.00NZT
Much like the Sea Eagles are with Tom Trbojevic, the Warriors need to step up and deliver minus Addin Fonua-Blake. He's got so much impact in him, that others definitely need to step up.
Cowboys play their fifth game in Queensland in five weeks, which is a generous start to the year.
They were exposed last week. Is that a blip on the radar, or is there a decline coming?
I wrote the Warriors off last week entirely, but now I'm not so sure. Cowboys have better forwards, so they need to be strong through the middle and catch the Warriors going backwards.
arriors have started strong the last couple of weeks, so if they can manage that – they might be in with a go.
TIP: Cowboys 1-12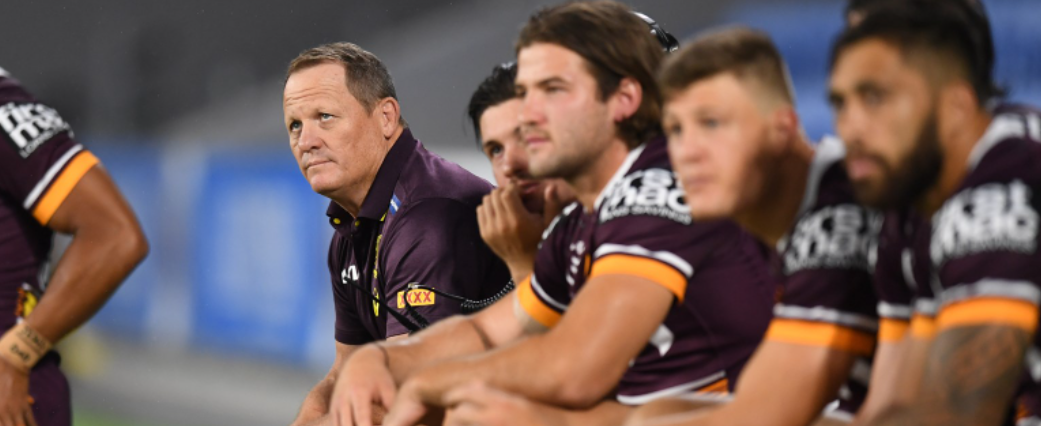 Broncos V Roosters – Suncorp Stadium – 22.05NZT
Despite playing like Broncos the first two weeks, they've been donkeys in rounds three and four. 
Doesn't get easier playing a Roosters side who are getting better each week. The opposite of what's happening to Brisbane.
A few changes for the Broncs due to injury is cruel, especially as the Roosters name an unchanged 17.
Friday night at home is a strong setting for Brisbane, and they'll need it. I think the Roosters could really pull them apart.
TIP: Roosters 1-12
SATURDAY: Raiders V Storm – McDonalds Park, Wagga Wagga – 17.00NZT
Good ol' Wagga Wagga!
The Raiders are yet to put two weeks together, with a WLWL to start the season.
Raiders fans will understand just how frustrating their side has been over the last two seasons in regards to consistency.
Melbourne seemed to demolish the Bulldogs without getting out of third gear, which is ominous signs for the Raiders I believe.
Both sides are the same 17 from round four.
I'd like to see what the Raiders can do to try and stop Melbourne's ruck speed and dynamic pace on the edge. It's a tough ask for sure. I don't see them getting close.
TIP: Storm 13+
Rabbitohs V Dragons – Accor Stadium – 19.30NZT
It feels as though Anthony Griffin doesn't know how to play with this Dragons side. The effort is there, but questionable selections for this week are dire.
Souths look to be combining better every week, which is much needed for this side.
Both are looking to get win number two of the season. There's a lack of confidence in this Red V side after two harsh losses, and that might be enough to throw them off against the Rabbitohs.
For Souths, they just need to get Latrell involved early. He has a great record against the Dragons.
TIP: Rabbitohs 1-12
Titans V Eels – Cbus Super Stadium – 21.30NZT
After what can only be described as luck, the Titans got a win last week in what was a horribly unconvincing display.
Which is the complete opposite to Parramatta, who were deadly and dominated from the kickoff.
The Gold Coast Titans get a few big inclusions back, but they need more than that to compete here.
The halves combination of Moses and Brown is in red hot form. Moses can kick the Titans to death, while Brown can run through them all day.
It's a big ask to get close to this Parramatta side who are looking very good to start the year.
TIP: Eels 13+

SUNDAY: Sharks V Tigers – PointsBet Stadium – 18.05NZT
If you were to ask me what is the current weakness in this Cronulla side, it would be that they still have their captain injured on the sidelines. The way they are connecting on the field is just awesome to watch.
They take on an 0-4 Tigers, who will no doubt be 0-5 after this.
There's no way the Tigers can win. They have no attacking threats on the park, they are making poor decisions defensively, and just look rudderless.
Cronulla are the total opposite of all those things, and that's why they'll hand out a hiding.
TIP: Sharks 13+
Bulldogs V Panthers – CommBank Stadium  – 20.15NZT
After a 44-0 loss last week, the Bulldogs had to make some changes to their starting side.
But much like the Tigers in the game before them, I can't see the Bulldogs getting a result here. Not against the Premiers.
Penrith's composure is underrated. They play a beautiful game with such patience and grace. Cleary will make all the right decisions, and the Bulldogs will have little to no answers.
TIP: Panthers 13+
Follow Stephen Gallagher on Twitter