NZ beating Australia: in pictures
0
Overnight New Zealand beat Australia in the World T20 champs.  Their first victory over the Evil Empire in this format of the game in regulation time.  Here is how the run chase unfolded.
Steve Smith has just been stumped off Mitch Santner.  Not happy.  Oh, and that pout
Not happy at all.
Mitch himself looks pretty cool, as you would be with those figures.
Back to Steve Smith.  He's still looking a bit worried.
The other NZ Mitch has just dismissed the Australian Mitch so he gives Smith a wave.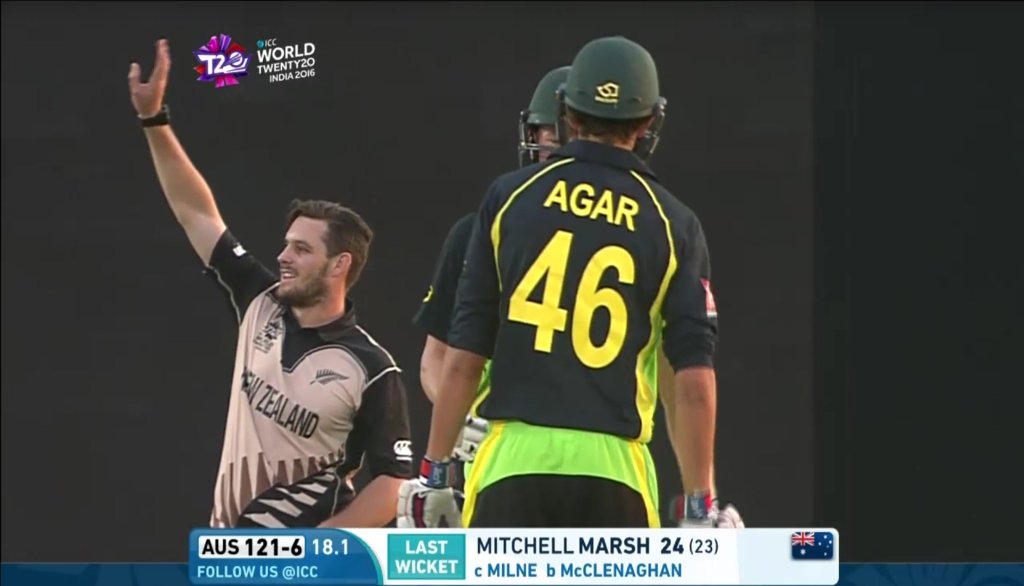 He's not looking any happier, is he?
The moment when victory was sealed.  Coulter-Nile is bowled.
These guys look happier.
One more…..
Thanks to Jayne for her screen grab skills.  Give her a follow.