Parker defeats Chisora in razor sharp split decision
0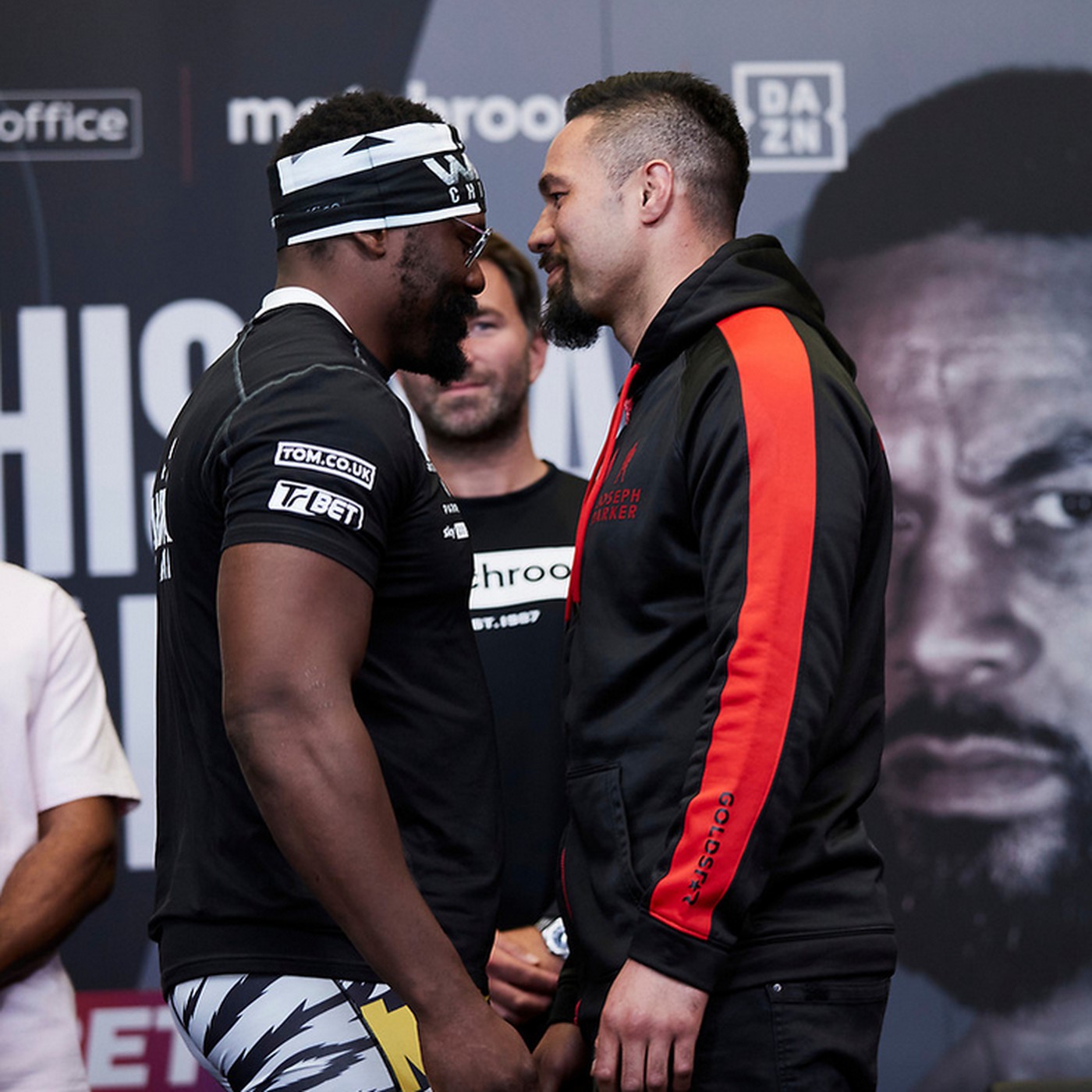 By Brad Christensen
"I train hard, I bring everything, and this is the treatment I get from boxing," is what Dereck Chisora had to say following his controversial, split decision loss to Joseph Parker this morning.
An understandable sentiment coming off what was a very important fight for both men. In a matchup that drew criticism for potentially not bringing the value required for a pay-per-view event, it certainly delivered.
Much like any fight week involving Chisora, there was no shortage of drama in the lead-up of this heavyweight clash. The Brit drew headlines for saying he may pull out of the fight as late as 24 hours before he was set to make his ring walk, due to his manager losing a coin toss that would require him to walk first. His anger was evident as he lunged at Parker as soon as the fight began, pushing the Kiwi into his corner and dropping him with a huge right hand inside the first ten seconds. Parker looked perplexed as he quickly climbed to his feet, seeming to have all his faculties in check.  Chisora kept the pace on, working the body of Parker as the Kiwi constantly kept his feet moving in an attempt to slow the fight down.
Chisora continued to find success in the second round, lunging in, throwing looping right hands, and looking to smother the Kiwi after he landed. Parker picked his spots and found some success timing the Brit as he closed distance, but the first three rounds looked like one-way traffic in Chisora's favor.  However, there was clearly a disparity in the two men's conditioning as Chisora appeared to struggle to catch his breath between rounds, while the Kiwi looked calm and relaxed. Parker began finding success in the fourth round, goading Chisora into a couple of check left hooks that landed clean on the chin.
Parker appeared to be moving through the gears as he picked up his work rate in the fifth round, throwing sharp three piece-combos and effectively doubling up on the jab. The tide appeared to be shifting as the Kiwi found his timing, while Chisora began missing by wider margins. However, it was clear Chisora wasn't going anywhere as he once again imposed his will in the sixth round, forcing Parker on to back foot while he continued to work the Kiwi's body. Chisora claimed the round, landing a massive uppercut just before the bell.
Momentum continued to shift between the next two rounds, with Chisora pressing forward to invest in body shots that did not appear to slow Parker down. The eighth round ended in spectacular fashion as both men agreed to stand and bang, eating a few shots each in the process. Chisora was clearly starting to slow down going into the ninth, falling into big shots and looking to tie Parker up and work on the inside.  Parker again looked to move and time Chisora coming in, but success was limited as the massive Brit refused to take a backward step.
Parker again picked up his pace in the eleventh round, landing some crisp shots that seemed to get Chisora's attention. The Kiwi put it on Chisora late in the round, hurting him with a flurry of shots to put a definitive stamp of dominance on the round.  Commentators believed it was all on the line going into the twelfth, with scorecards potentially level. Chisora incredibly found yet another energy reserve as he sprung back to life, landing some big shots early in the round. Parker's chin held up as he threw some bombs of his own, finding success with a couple that again appeared to hurt the Brit. Neither men were slowing down as the final bell rang.
Chisora looked confident as he returned to the centre of the ring to hear the scorecards. However, his confidence quickly turned to disbelief as it was announced Parker had edged him in a split decision. The Kiwi raised his hand in triumph, as he was congratulated by his team and new head coach, Andy Lee. Fortunately, fans will likely get to see a round thirteen, as both men acknowledged how close it was and shook hands on a rematch in the post-fight interviews.