Plunket Shield. Round 1 Review
0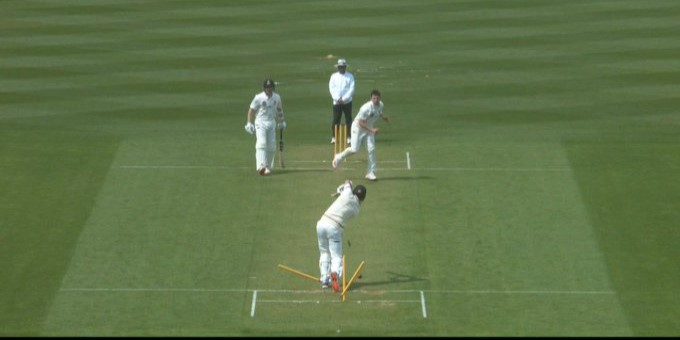 Ah, cricket in New Zealand in October.  Played on verdant meadows by players dusting off cobwebs it always promised to be a good time, and a quick time for the bowlers.
Round 1 of the 2020/21 Plunket Shield, with most of the internationals playing, did not disappoint with some extraordinary #statchat thrown in there for good measure.
It started at The Basin where Wellington managed to go from 51/2 to be all out for 65.  Canterbury came out in some form of sympathy by losing its last 6 wickets for 16.  But on that pitch a score of 156 was huge and they ended up beating the defending champions by 8 wickets.
But the game at the Sandringham Road forecourt was also a bit special.  You would have thought that 65 would have been the lowest innings total of the round, but Otago was dismissed for 54 in its second innings.
The first innings could have gone that way too as they were 33/6 before recovering to make 186.  Across the two innings there were four scores above single figures.  Auckland won that match by an innings.
October also means rain and the Districts Derby game, manufactured by a couple of innings forfeits, was won by Central.
Batsmen
Devon Conway scored 31 off the 54 runs scored off the bat in the first innings.  His percentage rate in the second did not match that, but he still put together 81 to show he's ready.  Tom Latham top scored for the match with 86.  The new team at the top of the order for New Zealand?
You would think given Otago's scores there wouldn't be a lot to report on.  Not so; Michael Rippon brought up his maiden first class century with 106.
In reply Ben Horne (that's son of Phil, not Matt) also made his highest first class score with 162.  And there were 60s for Guptill and Danru Ferns; the latter making it a ground round for those born in South Africa.
In Hamilton George Worker and Greg Hay made 96 and 93 respectively while Ross Taylor was lbw first ball to Neil Wagner which would have been good for a bit of banter.
Do people remember Will Young and how he was set to play test cricket but for homegrown terrorism?  He scored 43* off 40 balls in closing the innings.
For the hosts Jeet Raval top scored with 68 hinting that a change of environment might be a good move to stay in the mix.
Bowlers
Matt Henry started his push back into the top tier of NZ bowlers with 4/28 in the first innings with fellow former test player Darryl Mitchell picking up match figures of 6/62 in his first match after shifting from one Evil Empire to the other.
Kyle Jamieson went OK too; match figures of 8/45 would normally be the feature.
The standout bowling performance was Solia though; his gentle medium pacers returning 5/8.
Cheapest 5-fors in NZ fc cricket

5-2 D Ashby C v A 1877/78
5-3 C Allcott NZ v Som 1927
5-5 R Bright Aus v CD 1976/77
5-6 T Parker O v C 1866/67
5-8 C Frith O v Tas 1883/84
5-8 C Burnup Hawke XI v NZ 1902/03
5-8 D McBeath Sthld v C 1920/21
5-8 S Solia A v O Today

— Francis Payne (@FPayne100) October 22, 2020

In Hamilton the best figures of three wickets were returned by Wagner and Brad Schmulian's leg spin which rounded off the South African theme to the round.