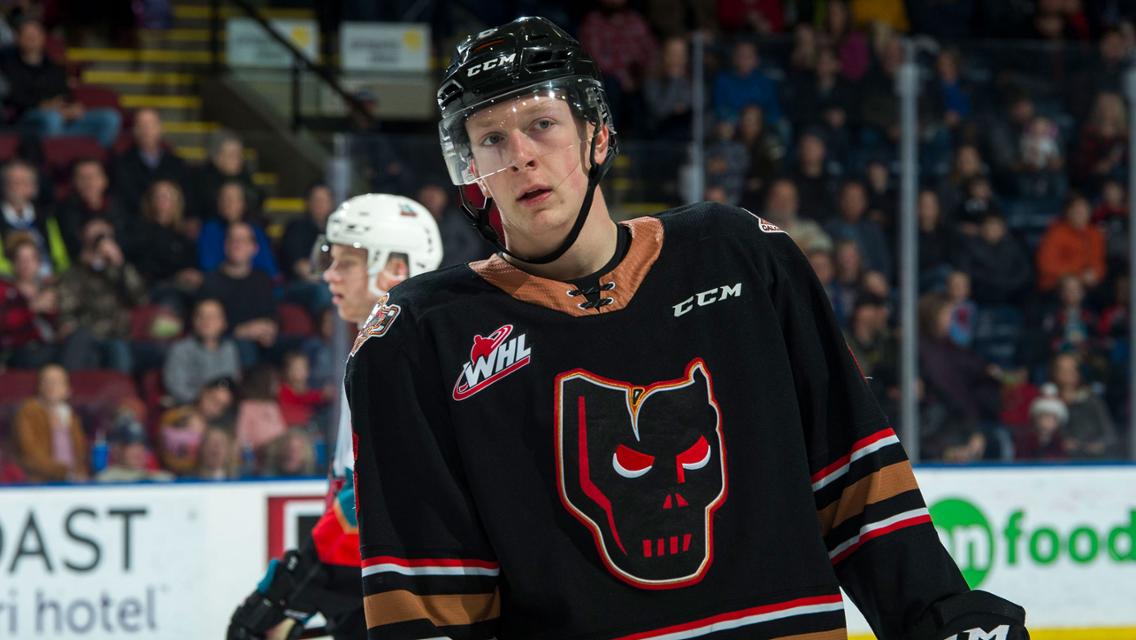 By Harbour Heather
We've recently had Pride Month, and especially in North America, big corporates paint their logo rainbow, wheel out the small handful of LGBTQIA+ staff they can find, and sponsor a float in the local parade.
There's always going to be an argument that corporations are rainbow washing, and there's always the counterpoint that some organisations are truthfully very supportive and safe for anyone who identifies under the wide blanket label of queer. Both things can be true.
Throw sports on top of this, and there's an added element. The big four sports in America all turned their logos rainbow and tweeted in support of organisations like You Can Play and Hockey Is For Everyone.
Then something interesting happened. Carl Nassib announced he is gay, making him the first active NFL player to come out publicly.
Las Vegas Raiders DE Carl Nassib comes out as gay

He also announced a $100K donation to the Trevor Project, a suicide prevention organization for LGBTQ youth. pic.twitter.com/5Xobd9s0pp

— Bleacher Report (@BleacherReport) June 21, 2021
Last week Luke Prokop, a promising prospect drafted to Nashville Predators ice hockey team, came out. Although he's yet to play in the NHL, if and when he does, he'll be the first openly gay skater in the League.
❤️🧡💛💚💙💜 pic.twitter.com/7zqT0A2gJj

— luke prokop (@lukeprokop_6) July 19, 2021
Publicly. Openly. Those words are doing a lot of work because NFL and NHL rosters are so big that statistically speaking, there's likely to be other players in current squads who don't identify as straight. And there's surely been closeted players in the past, with some only comfortable discussing their sexuality after they've retired, because they haven't felt safe being themselves in a sporting environment. Some amateur and minor league players find that homophobic locker rooms forced them out before they had the chance to make the professional ranks.
So the NHL and NFL needed to show more than a rainbow logo. Predictably, but seemingly genuinely, they each respectively released supportive statements congratulating and supporting Nassib and Prokop, with many across the world of sport and on social media applauding their bravery. There were donations and public alliances with LGBTQIA+-charities, and then NFL even went as far to make the statement "Football is Gay."
It will be nice when one day it doesn't require bravery to live your truth, but for both Nassib and Prokop, there was still responses from sports fans that demonstrated why it takes guts to come out.
"Can we talk about hockey please?"
"Yeah, and I'm straight. What's the big deal?"
"Stop talking about this, one post was enough."
"Good on him and everything, but we don't care."
"This isn't a big deal, so long as he can play football."
While both players were overwhelmingly met with support, admiration and celebration (including Nassib's jersey becoming a best-seller), there were dimwitted comments like these all over their posts, and the statements by the respective leagues. "I don't have to announce I'm straight" is the homophonic cousin in the "All Lives Matter" family. Just because you don't understand or appreciate the significance of the moment doesn't detract from its significance.
It matters because until now, male players especially have been scared to come out because the hypermasculine environment created in high level sport has not been welcoming for gay men. It opens them up to a critique their straight teammates do not have to tolerate. It's thankfully less common now, but you'll still catch players using homophobic slurs in the heat of the action. And slurs don't come out of nowhere – when you're in the moment, you're falling back on your existing vocabulary. If a player were to use a slur against either Nassib or Prokop, of course they'd be severely reprimanded, but it will represent an underbelly which can't be rainbow washed.
It matters because there are 'fans' of sports and the teams these players represent who will automatically think less of them because of who they're attracted to. As if that is somehow correlated to their talent.
So now we watch. And listen.
The leagues produced statements saying they are proud and support the players, not only because it's most likely true, but because they must be seen to. They're the ones who must stand up in front of all their players and say YOU ARE WELCOME HERE. They're also the ones who have to let their communities know that hate and discrimination is no longer acceptable. The NHL social media account spent a long time actively replying to anyone trying to belittle the importance of Prokop's announcement.
We're moving in the right direction, for sure. Younger generations don't care about sexuality, for the most part. They've been brought up in a world where it's "you do you, boo." It's taken so long to get to this point because of the stiff and homophobic eras before us, in sport and outside of it. While some of that rhetoric (and the people it produced) still remains, it was fantastic to see both Nassib and Prokop surrounded with support and admiration for being trailblazers, just by being true to themselves.
It's not hard to see that they are braver and stronger than anyone questioning why their announcements matter. Because of them, there will be children growing up knowing sport will accept them. Heck, there's probably current players breathing a sigh of relief, wondering if one day soon, they too can play the sport they love without having to hide who they are.
Love is love. Play on.
Follow Heather on Twitter