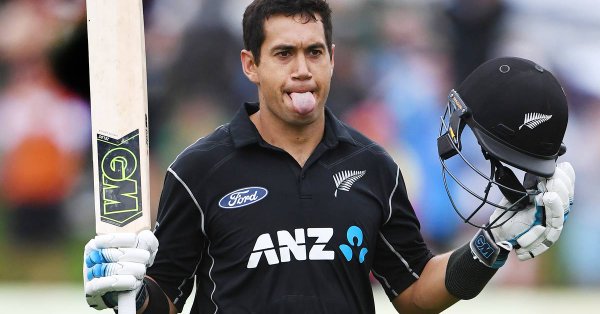 Five match ODI series in New Zealand have historically been a bit of a gamble.
The thing about this series, however, is that we have had three out of four ODIs that have gone down to the last over.  Making it more interesting is that those three matches have involved winning scores in the 230s, 280s, and now 330s.
One of the many benefits that 50 over cricket has over T20s is that it scrubs up better in different conditions, and the range of theatre it provides.  Previous games in Hamilton and Wellington had their ebbs and flows, this was the aftermath of a prop forward doing a bomb into a spa pool.
England was 267/1 after 37.3 overs, and 400 seemed a formality.  In the next 10 overs they scored 39/7.  Extraordinary stuff; just as well an 18 run last over from Tim Southee kept the Radio Sport phone lines busy.
And then New Zealand was 2/2 with a brainless Munro / Guptill dick review into the mix that was to hurt Kane Williamson later.
Then there was the drama of Ross Taylor's innings.  He brought up his century at a run-a-ball before getting seriously injured.  The Beware the injured batsman cliché is a cliché for a reason.
Ross Taylor averages 59.80 in ODI cricket since the start of 2014. Of those who have played at least 20 innings in that time, only Virat Kohli and AB de Villiers average more.
Today has been a national day of ranking best ever ODI innings by a New Zealand batsman, and rightly so; it had the full hand of being a winning innings, record breaking, the injury drama, and starting in a near impossible position.
The one thing we can agree on is that this has been the most ranked ODI innings ever by a NZ batsman.
But there was much more than that.  For example, how often do you see two centuries in an ODI in a losing cause?  The comeback spell from Ish Sodhi would otherwise be the biggest talking point of a match.  And how did Morgan get his sums so wrong when it came to Chris Woakes; arguably the best bowler throughout the series?
This, so far, has been a belter of a series.  Three of the four games have gone down to the last over, and there has been the full range of matches.
Two very good sides yet with weaknesses.  It's all go for Hagley Oval on Saturday.  After that we can rank the best bilateral ODI series of all time.
As an aside, what's the appetite for a five match T20 night series in New Zealand?