Roger T-S is the Real Deal
0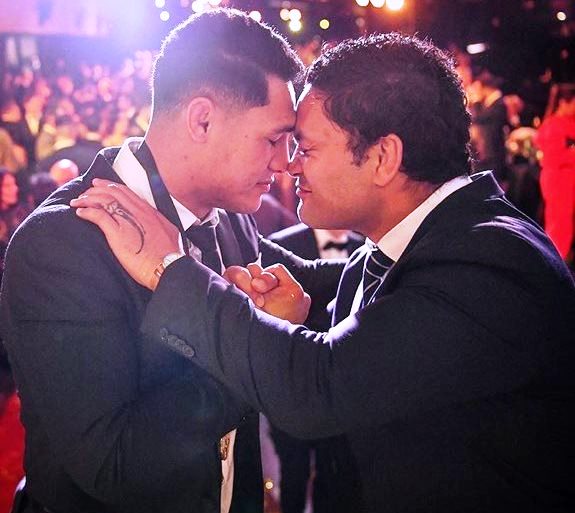 By The Spotter
That really was something. A really good and slightly unexpected surprise. And so was the haka immediately following. The former Otahuhu Leopards junior just nabbed the biggest individual gong in Australian Rugby League. He'll definitely be the toast of the his local Cozzie Club in Princes St (if it's still there). Roger Tuivasa-Sheck's 'Dally Messenger' medal for 2018 NRL player of the year is also a great boost for the profile of both the NZ Warriors and the Kiwis.
Expect Tuivasa-Sheck to kick on from this and become our greatest fullback since Des White of the 1950s and the mercurial Dennis Williams of the early-mid 1970s.
Don't you just have a feeling that new Kiwis coach Michael Maguire has now got a side that will have a newly-found vigour in the afterglow of this award? How buoyant and just damn proud the soon-to-be named squad must feel. It's great to be a Kiwi League player at this minute. And look who came second: Another NZ product, and fullback to boot, Kalyn Ponga of the Newcastle Knights.
It's Tuivasa-Sheck's insatiable will that stands out. It's borne out by him being in the Top Ten across a big range of stat counts. You are dying for others in the Kiwis to follow his lead. And there are some who look like they have a similar desire. Jordan Rapana and Joesph Tapine to name a couple. Both from the Canberra Raiders.
Treasure this this award, because it may not come to a Kiwi again for a long while, least of all for the fact a large group of Australians voted in a New Zealander as the best individual in their own competition- an event about as rare as an unopened Castlemaine at a Brisbane barbecue.
The win is also something of a departure from the normal service of the past several years- the current legends of the game have had a mortgage on the award. But most of them are now in their twilight period. The new breed are currently rising. RTS's acceptance speech was an added bonus: It was poignant without being overly mushy or riddled with clichés. And it didn't drag.
A real pity that the fullback is injured and can't make the October test against the Kangaroos. Nor the tour to follow to Blighty. But the mood will still be high- so long as the Kangaroos don't have one of their unbelievable, unstoppable days in that game before the journey to the UK. It's eminently possible some NZ Warriors staff might just be secretly glad Roger's not going though. Not that they would dare say so.
A perfectly injury-free RTS is what the club would be hoping for come next March and the 2019 NRL.
You can contact me at: talltree@xtra.co.nz or via my mob: 022 3250011 (Paul)