Sporting Pics of the week :- 11 April
0
by Sportsfreak
in Uncategorized
— 11 Apr, 2014
For 22 seconds this week Manchester United led Bayern Munich and had hopes of making the Champions League semi-final.  Then this.
But the sadder exit was that of Borussia Dortmund.  They surely have the best fans going around? And a favourite around these parts.
The Masters starts today.  So it has been a week of golfing fans putting up their favourite memorabilia.  That's Payne Stewart; who knows what's on in the background.
Awkward Awkward.  Cleveland Indians fan meets … a real Red Indian.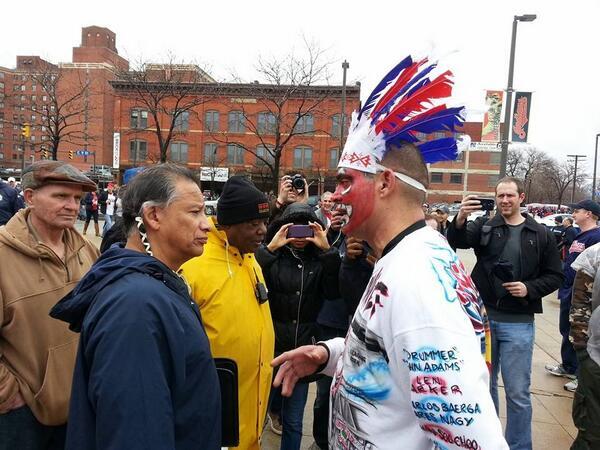 For Posterity's sake; Wisden's cricket photo of 2013.  Sachin Tendulakr going out to bat for his final test innings.  Courtesy of Atul Kamble.
No matter what the gender, or format there's nothing like a South African run-out in a World Cup semi-final.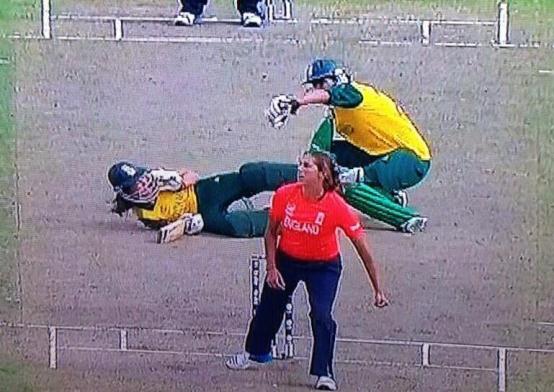 And after the T20 World Cups finished there was this slightly odd photo op for the winning captains.
Numpty of the week / year was the Mt Manganui trash ball dunking in beer guy.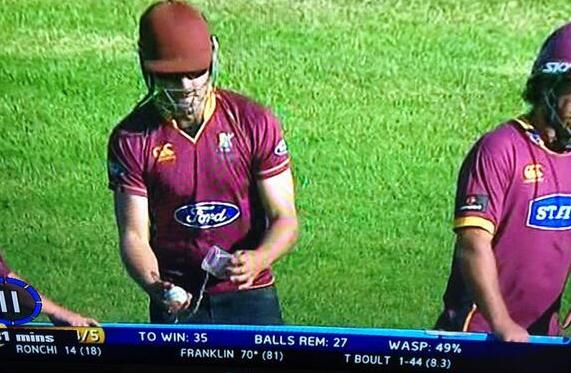 But thankfully that played a hand in ND not doing the Limited Overs double, because this is how they celebrated winning the HRV Cup.