Sporting pics of the week :- 15 May
0
Presenting Jonathan Ole Meshami of the Maasai Cricket Warriors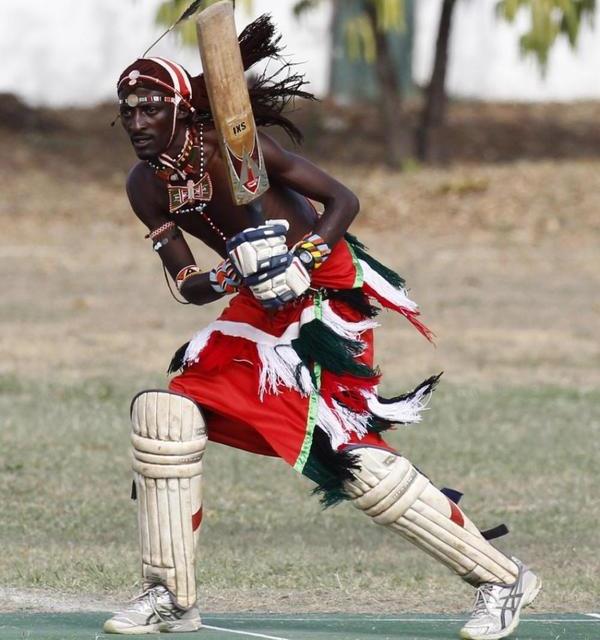 Everyone goes on about the Barcelona Front Three, but a lot of their success since 2008 has been around Gerard Pique in defence.  He's been around, and here are the swapped shirts to prove it.
You are a Manchester United fan and you decide to get a tattoo of your favourite player. Um, that's possibly OK; but Gary Neville; really?
Meanwhile that Louis Van Gaal really is a genius.  He knows his wine too.
USA!!! Soccerball has a new Derby!!! Red Bulls-NYCFC rivalry!!!  It's started well.
From the WTF Sporting Trophies Department.  Andy Murray won his first tournament on clay and they gave him a … mug holder.
This has been doing the rounds this week, but here's Big Willy, Little Willy.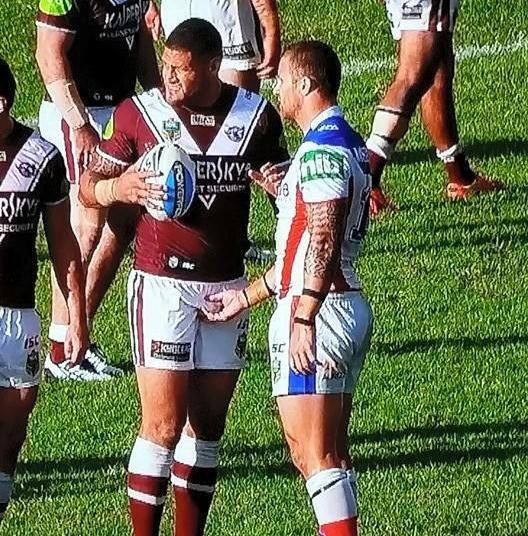 What's Collis King, hero of the 1979 Cricket World Cup Final, up to these days?  Playing for the Dunnington Cricket Club in Yorkshire of course.  And looking the part still too.
A picture from the archives.  A couple of South Africans, clearly good mates, celebrating something or other.