Sporting Pics of the week :- 18 April
0
by Sportsfreak
in Uncategorized
— 18 Apr, 2014
The Perth Wildcats won the Australasian Basketball League over the weekend; helped by the commitment of their local fans.  You can see why they call that place The Jungle.
It was also the 25th anniversary of the Hillsborough Tragedy.  At that ground they placed flowers on 96 seats as a tribute.  Then the clouds did their trick.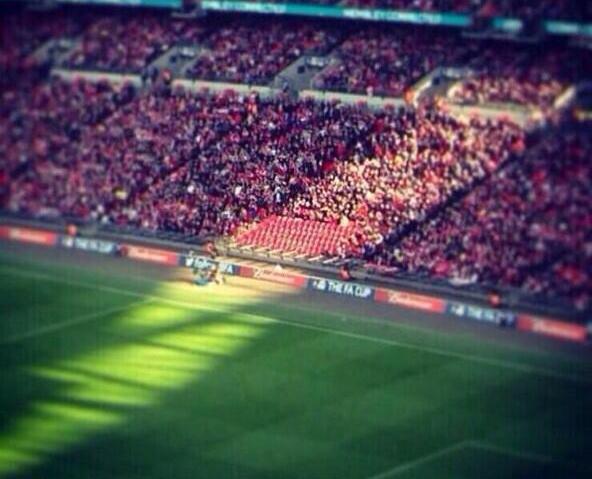 Elsewhere, Fulham are fighting the dog fight that is to avoid relegation.  A 1-0 win over Norwich meant they're still alive, and didn't they know it.
Later in the week Gareth Bale reminded us what the 80 million pounds was all about.  Pushed metres off the pitch by Marc Batra he skinned him from the outside lane to score a Cope Del Rey winner.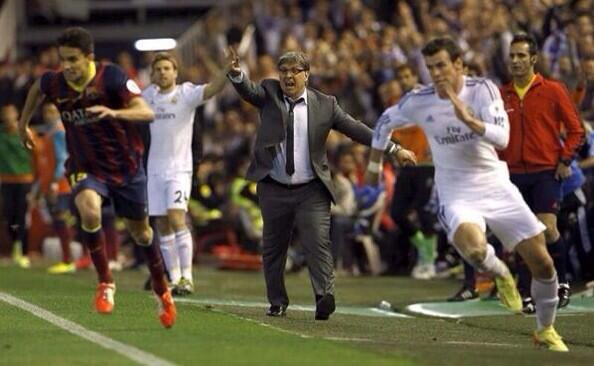 Also in Spain,  Atletico Madrid's Diego Costa attempted to take a penalty, but a Getafe fan thought he'd try to put him off.  And it worked.
The IPL started this week, and here is Ross Taylor modelling his team's Number Ones.
Want more?  OK; here he is posing with KP.
Nothing compares with Bubba Watson's dress sense though.
Royal Ripper Rugby photo op in Dunedin.  What is William doing, and why is Kate looking like that?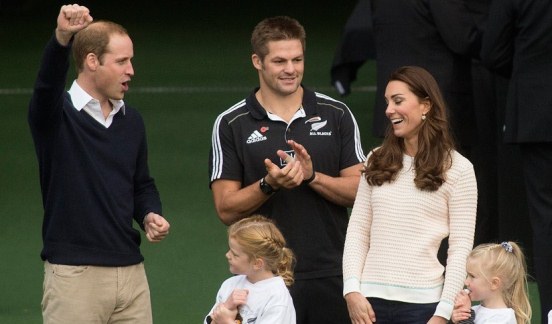 She looked more comfortable with a cricket bat, in the South Island competition for strange sporting parades.